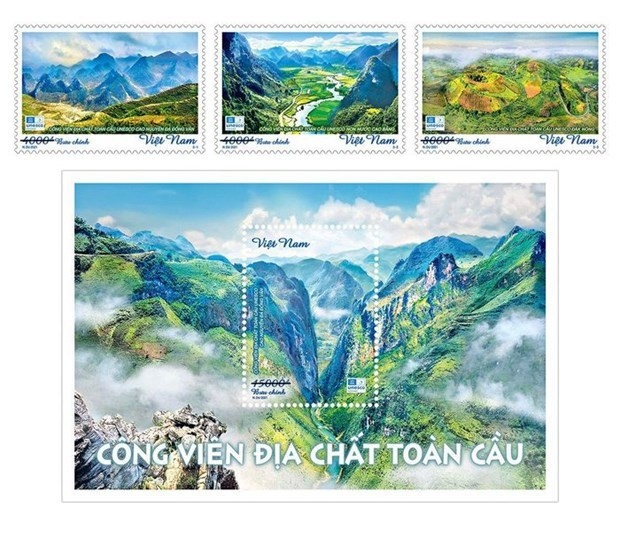 The collection comprises three designs and one block with images of Dong Van Karst Plateau in Ha Giang province and Non Nuoc Cao Bang Geopark in Cao Bang province, both in the north of Vietnam, together with Dak Nong Geopark in the Central Highlands province of the same name.
The three geoparks received official recognition by UNESCO in 2010, 2018 and 2020, respectively.
The collection was designed by painter Nguyen Du of the Vietnam Post and will be available from October 30, 2021 to June 30, 2023.