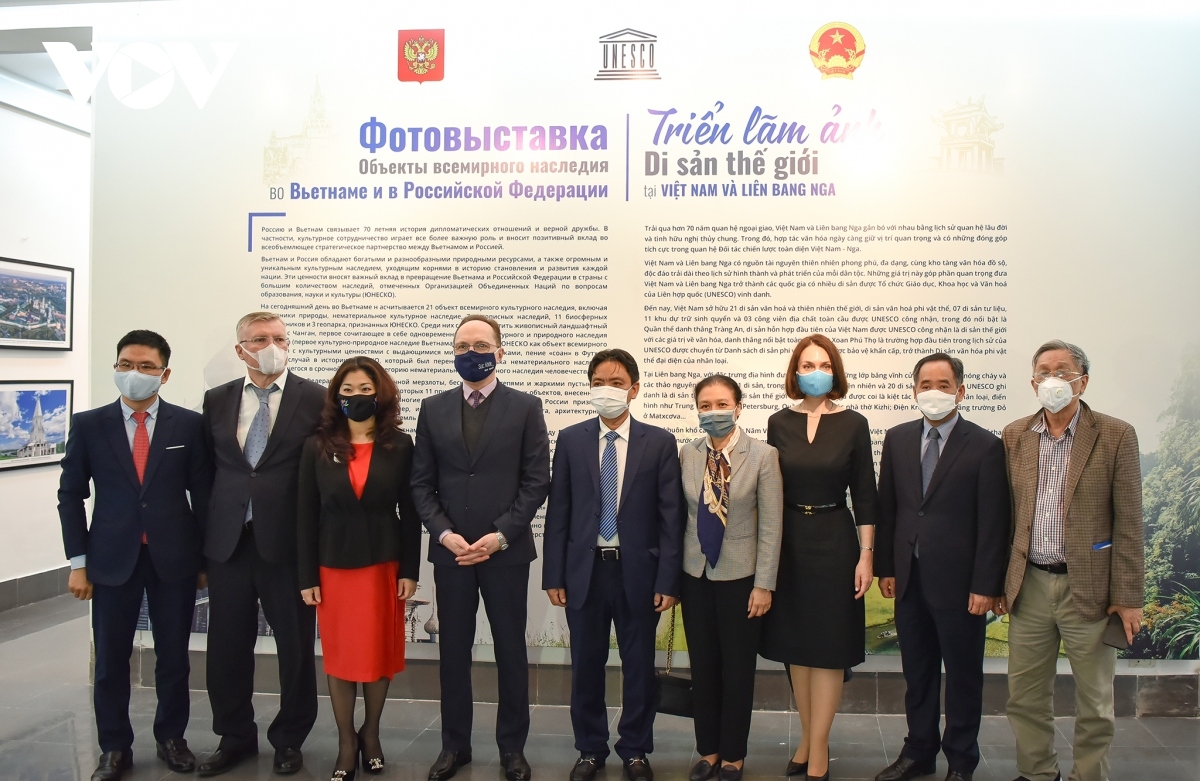 In his opening remarks, Deputy Minister of Culture, Sports and Tourism Hoang Dao Cuong noted that the exhibition well contributed to promoting the preservation of national cultural identity, environmental protection, and biodiversity conservation amid threats posed by environmental degradation and climate change.
Meanwhile, Russian Ambassador to Vietnam Bezdetko Gennady Stepanovich expressed hope that the event would offer a chance for the two peoples to learn more about the respective landscapes and history of each country, thereby strengthening mutual understanding and friendship between the two countries. 
At present, Vietnam is home to 21 world cultural and natural heritages, intangible cultural heritages, seven documentary heritages, 11 biosphere reserves, and three global geoparks officially recognised by UNESCO.
Russia has 31 heritage sites, with 11 natural heritages and 20 cultural heritages recognised by UNESCO.
The exhibition is scheduled to run to November 23.