Osaka Concert marks 50 years of Vietnam – Japan diplomacy
Sunday, 15:20, 09/04/2023
VOV.VN - A special concert was held in Sakai city of Japanese prefecture of Osaka on April 6 to celebrate the 50th anniversary of diplomatic ties between Vietnam and Japan.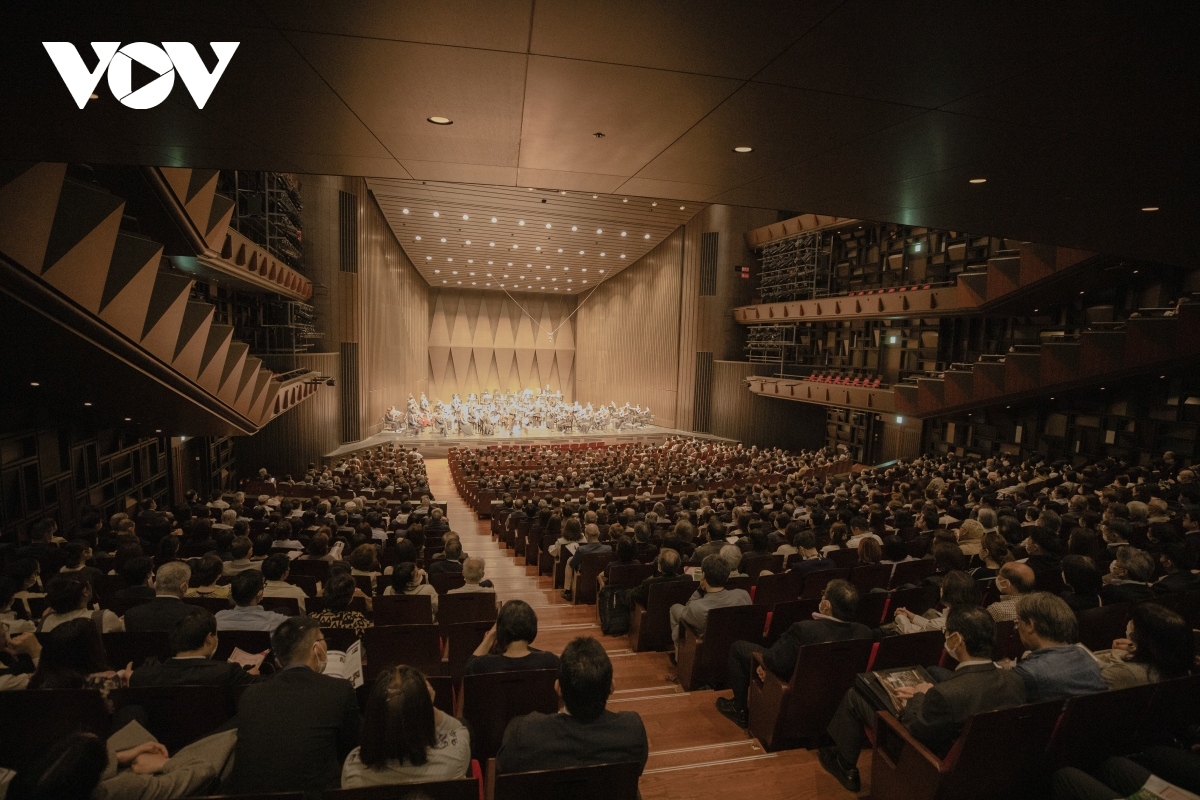 The event brought together artists from the Vietnam Symphony Orchestra and the Osaka Symphony Orchestra. Notably, conductor Honna Tetsuji who has been with Vietnam for years, and famous violinist Bui Cong Duy also participated in the programme.
In his opening speech, Deputy Minister of Foreign Affairs of Vietnam Pham Quang Hieu highlighted the significance of the concert which he said together with other cultural activities to be held in the coming weeks will help promote cultural exchanges and close bond between the two countries.
State Minister for Foreign Affairs of Japan Takei Shunsuke congratulated the success of the concert, the first cultural event in celebration of the 50th anniversary of diplomatic ties between Japan and Vietnam, noting bilateral relations are at their best.
He said 2023 is a special time for the two sides to review the achievements of the past 50 years of their relations and to strive for better relations in the next 50 years.
The ballroom of Fenice Sakai Performing Arts Centre was occupied by approximately 2,000 spectators who were treated to masterpieces of Beethoven such as Symphony No5 and Violin Concerto, among others.
Conductor Honna Tetsuji said Beethoven's Symphony No5 and Violin Concerto are his favorite pieces that have performed many times in his career. There in Osaka, he wanted to play the pieces again together with Meritorious Artist Bui Cong Duy.