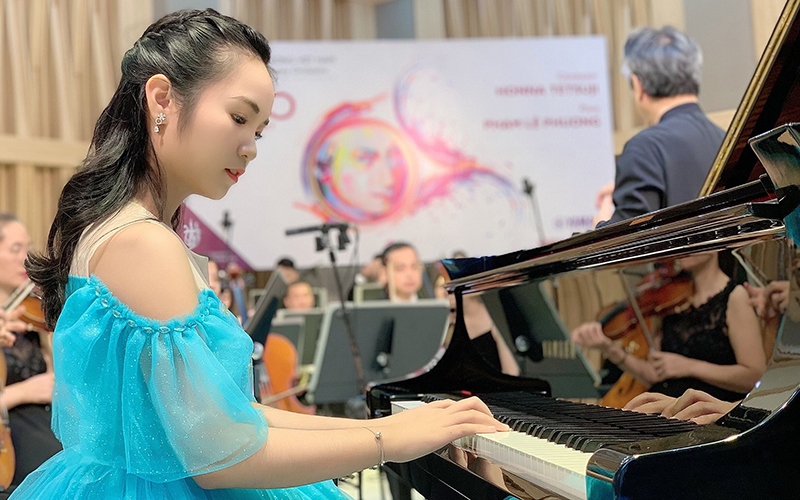 The competition is being organised by the Hanoi College of Arts and is open to piano players between the ages of six and 25 from across the country, with the aim of uncovering emerging talents, whilst maintaining training and passion for music among young people nationwide.
The competition is made up of four categories for pianists based on age, with groups for those between ages six to eight, nine to 12, 13 to 17, and 18 to 25. Each competitor will perform two optional pieces of classical music.
The organisers will be holding both the preliminary and final rounds virtually. So far, they have received the registration of many contestants from Hanoi, Hai Phong, Ninh Binh, Thanh Hoa, and Khanh Hoa provinces.
The first, second, and third prize winners will progress to the piano faculty at Hanoi College of Arts for the 2021 to 2022 academic year.