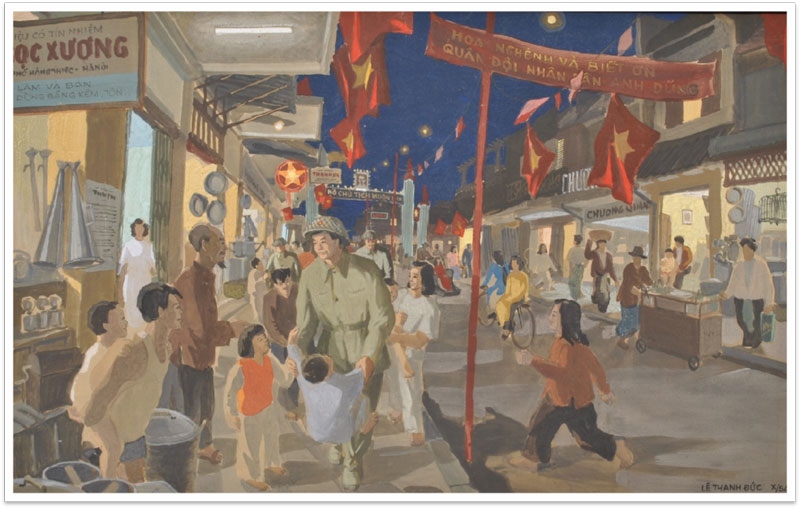 On display at the event will be 25 paintings, all of which were created using a diverse range of materials, such as wood, lacquer, oil paint, and silk.
The numerous works of art on show highlight the historical Liberation Day of the capital 67 years ago, with several of the paintings featuring the beauty of the local landscape and the daily lives of the people of Hanoi.  
The exhibition will take place virtually on the website vnfam.vn along with the Facebook page of the Vietnam National Fine Arts Museum.