Online COVID-19 fight photo exhibition launched
Saturday, 16:37, 10/07/2021
VOV.VN - The Vietnam Association of Photographic Artists (VAPA) has called on talented amateur and professional photographers nationwide to submit entries for an online photo exhibition which highlights the country's recent fight against COVID-19.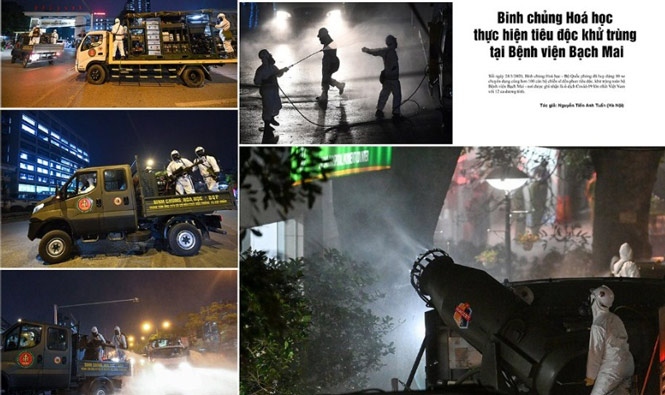 Entries are to feature vivid images on efforts to combat the spread of the virus in the country by frontline forces, including healthcare workers and soldiers, as well as by ordinary people.
Photos can be in colour or in black and white, along with single or set photos with no limited number.
Entries must have been photographed since the outbreak of the COVID-19 pandemic in Vietnam in January 2020.
Contestants can send their entries to the organising board at www.nhungkhoanhkhactutraitim.com until February 15, 2022.
Around 200 photos will then be chosen for a virtual photo exhibition.
The VAPA plans to open the exhibition to mark the 69th anniversary of the Vietnamese photography, which was originally established in March 15, 1953.