New MUNCH Museum marks 50 years of Vietnam-Norway diplomatic ties
Wednesday, 14:04, 06/10/2021
VOV.VN - On 22 October, MUNCH museum will open in a brand-new building by Oslo's waterfront, with MUNCH being home to the world's largest collection of works by Norwegian artist Edvard Munch.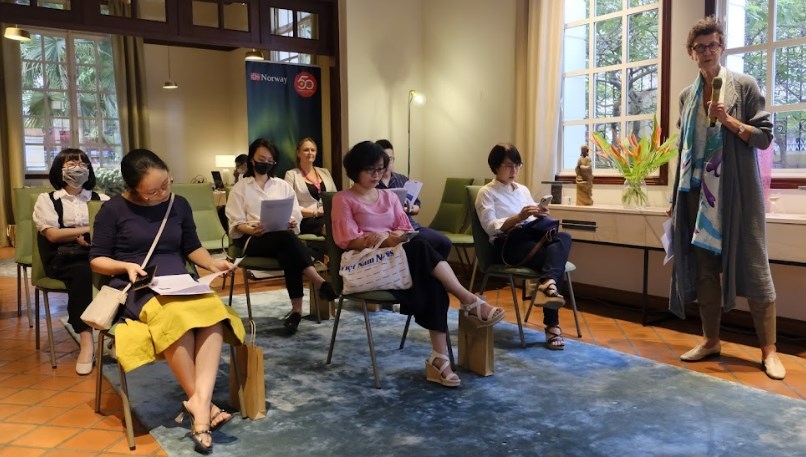 The new museum will trace the artist's profound influence both on modern art and on artists through to the present day. Alongside displays of iconic artworks from the renowned permanent collection, temporary exhibitions will show Edvard Munch's lasting influence in his own contemporary society, as well as on today's generation of artists.
On this occasion and to celebrate the 50th anniversary of the Vietnam-Norway diplomatic ties (1971-2021), the Norwegian Embassy in Hanoi and the MUNCH Museum jointly held a digital press meeting for local reporters and museums across Vietnam on the afternoon of October 5.
The event was hosted by Norwegian Ambassador to Vietnam, Ms Grete Lochen and the Director of the MUNCH museum in Oslo, Norway, Mr. Stein Olav Henrichsen.
Ms Grete Lochen, Norwegian Ambassador to Vietnam, said "I am very happy to bring this news to the Vietnamese audience in the context that we are celebrating the 5 decades of relation and cooperation between the two countries. Edvard Munch has a unique position in Norwegian as well as international art history.
He was very generous to make a will leaving his entire estate to the City of Oslo, which includes, among other things, more than 28,000 artworks, as well as texts, letters, photographs, equipment and other personal possessions. Although it is emotional to say farewell to the old Munch museum at the Toyen after 58 years, everyone including myself cannot wait to visit the new one. I promise to share with you the pictures about my first visit to the new MUNCH".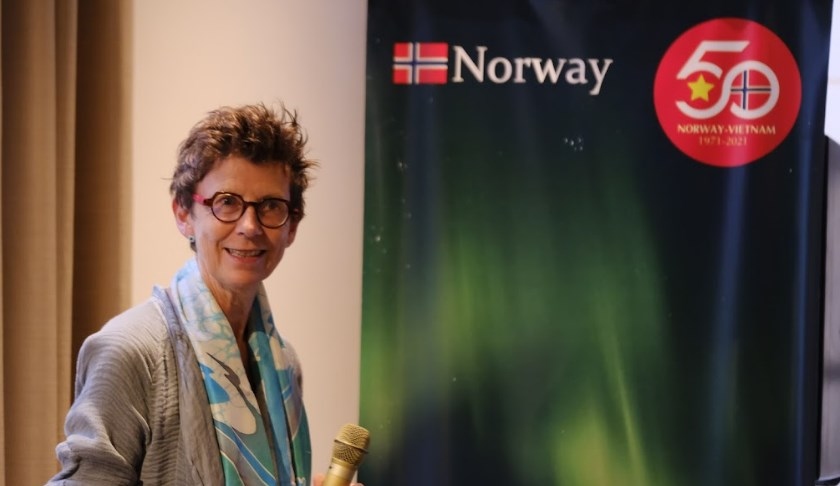 Mr Stein Olav Henrichsen, Director of MUNCH, said, "This day is the day we have been looking forward to for so long. Now we can present what many have been waiting for, both the opening date and the exhibition shows for the first year. Finally, we can show what this building will add to the city and all the exciting things we will fill the new MUNCH with. We look forward to opening our doors on 22 October.
One of our target audience is the children. Children need to be exposed to arts as much as possible. This is also a way to educate them and develop them into good individuals".