Local painting auctioned for US$1.57 million at Sotheby's Hong Kong
Tuesday, 20:01, 14/12/2021
VOV.VN - An oil and canvas painting titled "Young Woman With A Conical Hat By The River" by Vietnamese artist Mai Trung Thu sold for US$1.57 million at Sotheby's Hong Kong auction house at noon of December 14.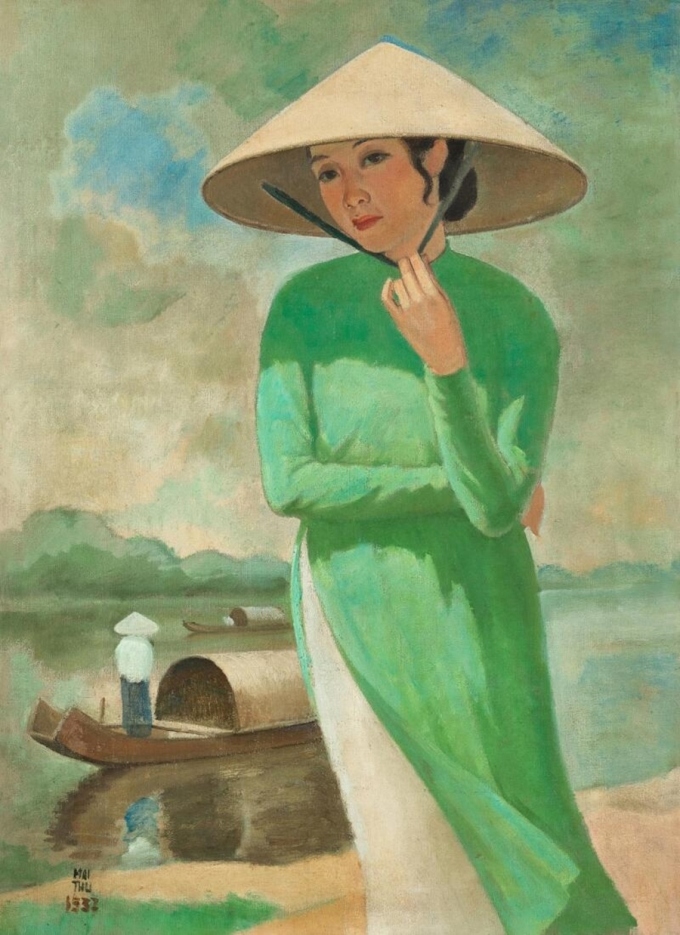 The painting is second among artworks that have been auctioned for over the US$1 million mark in Vietnamese fine art.
Initially, the auction house estimated that the price of the local painting ranged between US$640,000 and US$897,000.
The picture features a woman wearing a blue Ao dai, the Vietnamese traditional long dress. She has an oval face, large eyes and curly hair falling on her cheeks. The character's identity has not been clarified, but it is thought to be Mai Trung Thu's favourite role model during his time in the ancient city of Hue.
This comes after his painting "Portrait of Mademoiselle Phuong" was also sold in April at a record price of US$3.1 million, while another painting titled "Lady Playing a Nguyet Cam" also fetched US$1 million at Bonhams' auction on November 27.
Mai Trung Thu is a famous painter who specicialised in modern Vietnamese art in the early 20th century. He graduated from the Indochina Fine Arts College during the 1925 to 1930 period before he went on to live and work in France for most of his life.
His name is largely associated with silk paintings featuring themes of Vietnamese women and children, along with daily life in general.