Khanh Hoa hosts festival honouring Goddess Ponagar
Thursday, 12:47, 21/04/2022
VOV.VN - The Goddess Ponagar Festival opened in Nha Trang city in the central Khanh Hoa province on April 21, with the occasion attracting thousands of pilgrims from surrounding provinces.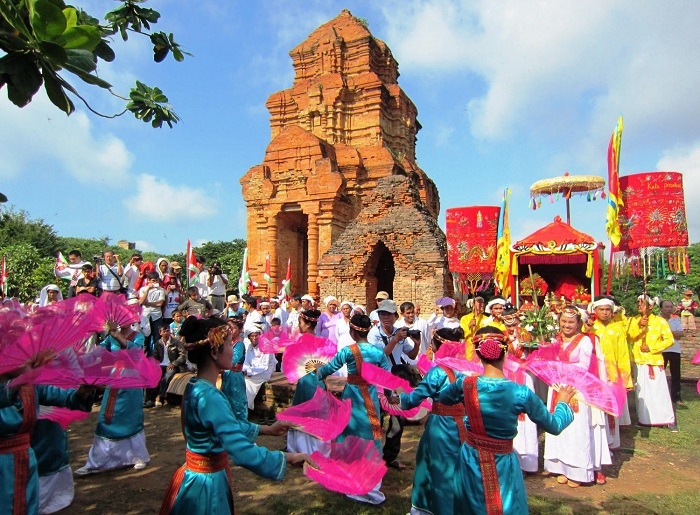 The annual event is held to commemorate the Goddess Thien Y A Na who is Holy Mother of the Cham community in the central region. According to Cham legend, the Goddess had taught local people how to cultivate and make handicrafts.
Many rituals will be planned during the festival running until April 23, such as a requiem, a release of lanterns, praying for peace and happiness, and incense offering, among other activities.
During the opening ceremony, local artists performed traditional dances of the Cham people, including a fan dance, in a bid to honour the beauty of Champa culture.
The 1,200-year-old Ponagar tower, designed in a unique Cham technique, is located on the Cu Lao hill next to the Cai river in Vinh Phuoc ward of Nha Trang city.
The tower was first recognised as a national historical relic site back in 1979, with the Ponagar Festival being recognised as part of national intangible heritage by the Ministry of Culture, Sports and Tourism in 2012.