Italian dancers set to bring contemporary dance show to Vietnam
Friday, 17:30, 16/09/2022
VOV.VN - Italian dance group Artemis Danza are due to perform "Traviata", a unique contemporary dance show inspired by the opera of the great Italian composer Giuseppe Verdi, in several major cities across the country this September.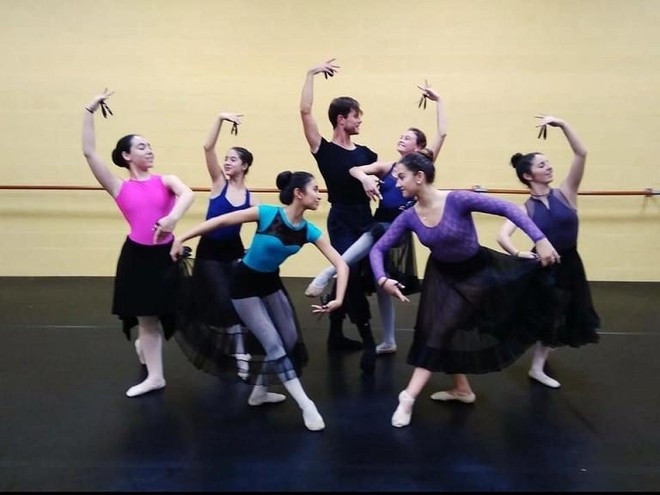 Originally composed back in 1853, "La Traviata" narrates the sorrowful love story between the courtesan Violetta and the young nobleman Alfredo.
However, their unfortunate relationship was thwarted by the man's powerful family and a chronic disease suffered by Violetta, with the story inspiring generations around the world and turning Violetta and Alfredo into immortal symbols of love and tragedy.
The Italian dancers will perform shows at Hai Phong Opera House in Hai Phong City on September 19, Vinh Phuc Theatre in Vinh Phuc province on September 20, and Hanoi Youth Theatre on September 22.
Free tickets can be collected in advance at the Hanoi Youth Theatre or at the Embassy of Italy in the capital city from September 16 to September 21.
Artemis Danza will conduct a masterclass for students of the Hanoi Academy of Theatre and Cinema on September 21. These students will then have the opportunity to perform on stage along with Artemis Danza's professional dancers at the Hanoi Youth Theatre the following day.
Artemis Danza was first established by Italian choreographer Monica Casadei in 1994. So far the Italian dance group has staged more than 3- creations, ranging from contemporary dance shows to choreographies for theatrical performances and operas.
In 2007 Artemis Danza became a member of the World Dance Alliance (WDA) Europe under the aegis of UNESCO.