Ho Chi Minh City hosts southern fruit festival
Friday, 11:53, 02/06/2023
VOV.VN - The largest annual fruit festival opened on June 1 at Suoi Tien Theme Park in Ho Chi Minh City, with the event featuring the debut participation of several friendship associations.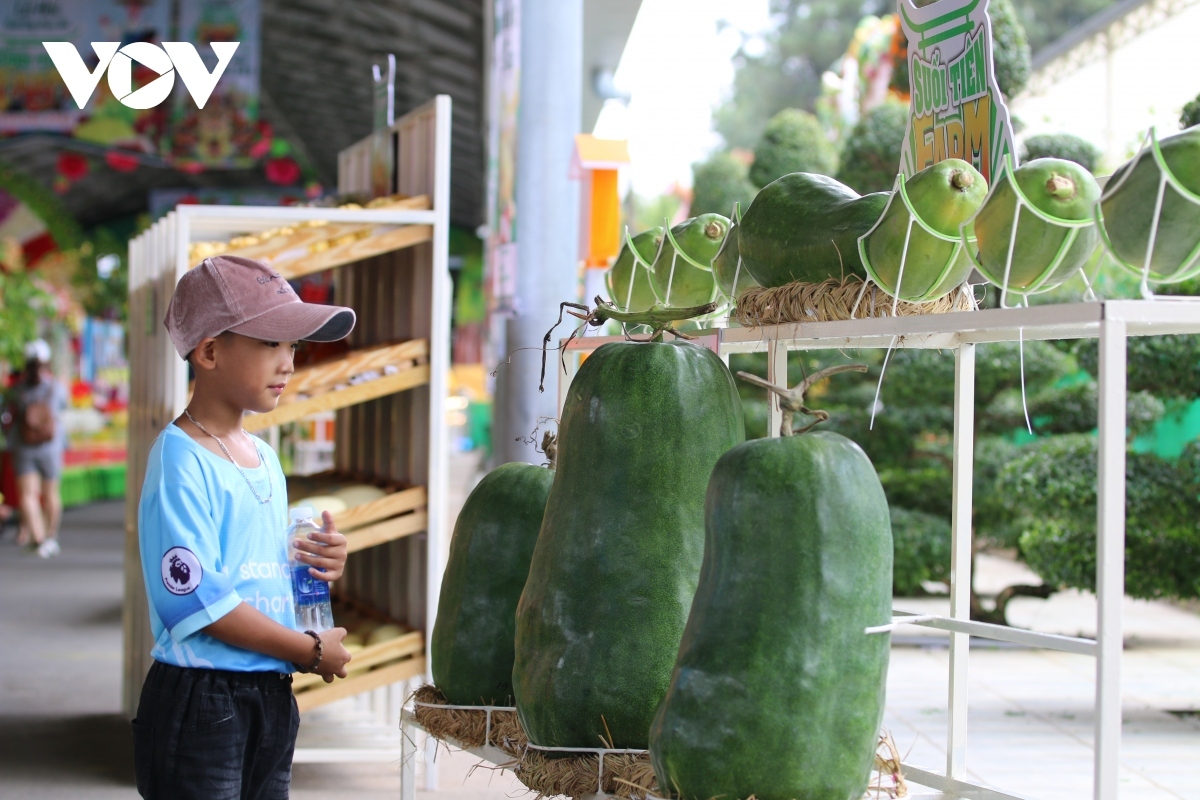 The Friendship Associations of Vietnam-ASEAN, Vietnam-India, Vietnam-Indonesia, and Vietnam-Cambodia will put on art performances throughout the duration of the function, thereby helping to strengthen friendship and solidarity between Vietnam and other regional countries.
The festival introduces hundreds of varieties of delicious fruits from across the southern region, including green-skinned grapefruits and jackfruits of Tien Giang province, melons, Dakado avocados, as well as durians and passion fruits of Dak Lak province.
The event also offers fun activities, including an exhibition of giant and exotic fruits from countries around the world that are planted in Suoi Tien Farm, along with a fruit market and a food fair.
An art carving competition of fruit and vegetables will be held, attracting many craftsmen from Ho Chi Minh City, Dong Nai and Binh Duong provinces, along with some neighbouring localities. The contest will present colourful pieces of works as a means of introducing the traditional culture to the world and deeply portraying national pride.
The festival will last through to August 31, helping to promote Ho Chi Minh City's tourism potential and showcase its advantages to visitors both at home and abroad.