Google Doodle honours Vietnam's Cải Lương folk opera
Monday, 12:49, 28/09/2020
VOV.VN - Google Doodle on September 28 celebrated Cải Lương, a popular form of modern folk opera in Southern Vietnam, as part of Vietnam Stage Day, an annual event aimed at celebrating the rich history of the nation's theater.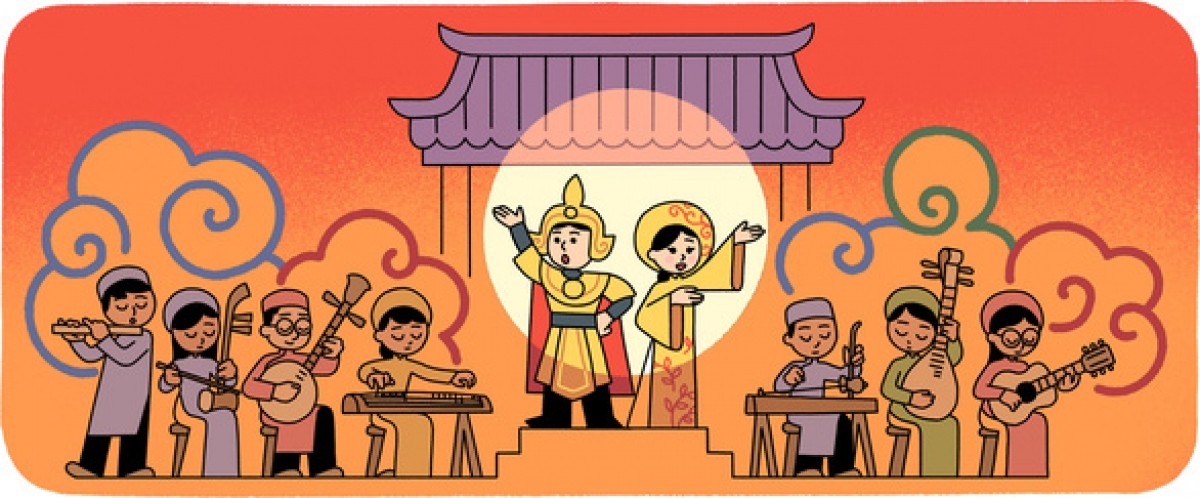 An image that showcases the art of Cải Lương can be seen when users visit www.google.com.vn, in order to commemorate Vietnam Stage Day which falls on September 28, or the 12th day of the eighth lunar month.
According to Google Doodle, Cải Lương, which is loosely translated as "reformed theater", is an evolved form of traditional Vietnamese opera known as hát bội in the Mekong Delta, a style of music that was popular in southern Vietnam at the turn of the 20th century. 
Featuring an orchestra containing traditional Vietnamese instruments such as the đàn tranh (the six-string zither), Cải Lương brings to life a wide range of stories, from ancient legends of monarchs and warriors, to a deep insight into modern Vietnamese social themes. While much of the subject material may vary, one common element is the signature melancholic song structure called Vọng Cổ, which translates into "nostalgia for the past" in English.
One of the most iconic Cải Lương productions is called Tiếng Trống Mê Linh, a historical play portraying Trưng Trắc and Trưng Nhị, the two sisters who helped to lead the fight for Vietnamese independence from the Chinese Han Dynasty during the first century. The play has been put on by many of the country's leading Cải Lương performers since its first debut in 1977.
Over a century on from its birth, Cải Lương is still popular today as one of the Vietnamese unique artforms that provides a vital link to a bygone era from the country's history.