Free tickets on offer for art shows at Hue Festival 2022
Wednesday, 12:59, 15/06/2022
VOV.VN - The organising board of Hue Festival 2022 have made the decision to not sell tickets for art shows during the upcoming Hue Festival 2022 as it aims to stimulate tourism demand moving into the post-COVID-19 pandemic.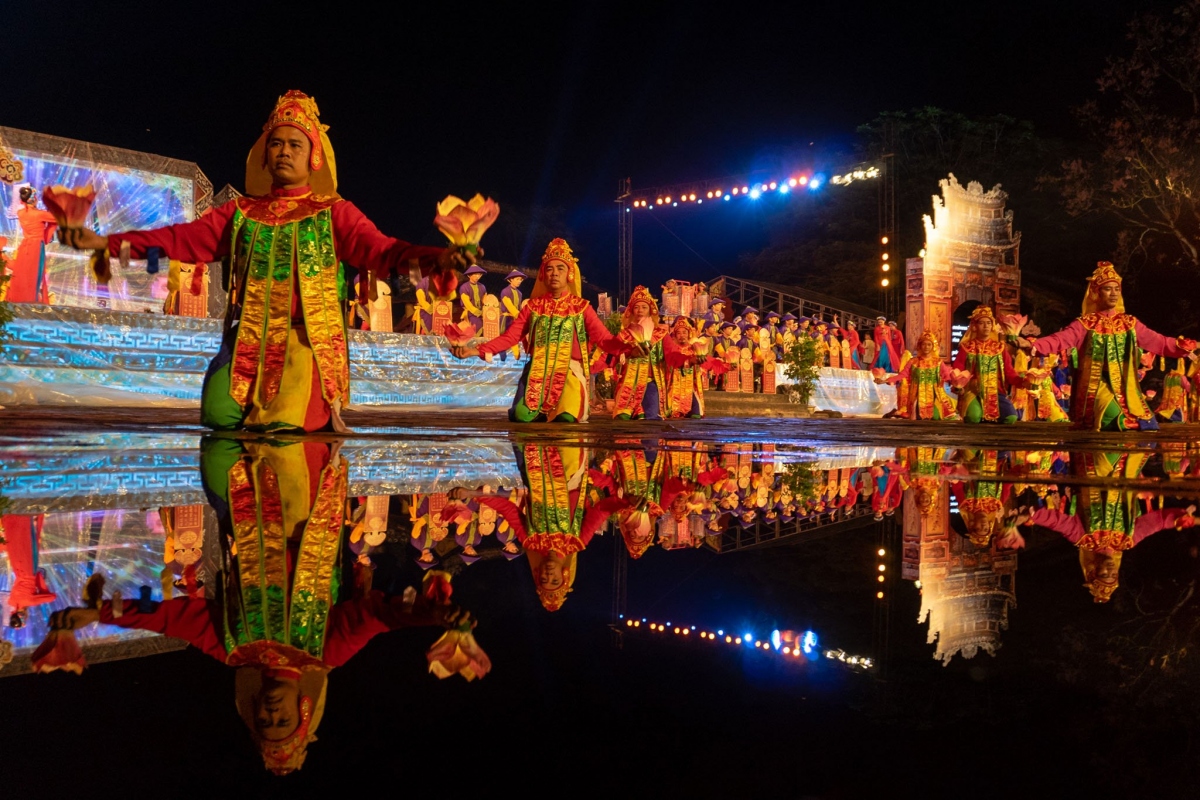 The organisers have assessed that Hue Festival 2022 offers a prime opportunity to revive the festive atmosphere of the area, as well as promoting cultural activities in the locality.
The move will therefore help both visitors and residents to enjoy art shows featuring domestic and international art troupes free of charge, while simultaneously rebooting the local tourism industry and boosting socio-economic development.
In line with this decision, only tickets for the opening ceremony of Hue Festival 2022 will be sold, according to organisers.
The opening ceremony is scheduled to take place at 8 p.m. on June 25 at Ngo Mon Square, with the highlight of the occasion being special art performances and Ao Dai fashion shows.
In order to create a vibrant atmosphere for the event, a street carnival titled "Cultural Colors" will take place at 4:30 p.m. from June 26 to June 29 and will involve the participation of local and foreign art troupes as they explore the value of Hue city's cultural heritages and the cultures of various countries from around the world.
A wide range of activities will transpire throughout the duration of the function, including antique an car parade, the "Hue City - Four seasons of flower" event, an folk art programme, as well as artistic performances showcasing Hue kites.
Furthermore, residents and visitors will be given the opportunity to enjoy a range of art performances put on by domestic and international art troupes from 19:30 p.m. to 22:00 p.m. from June 26 to June 29 with performances on the stage of the Imperical Academy (Quoc Tu Giam) and Bia Quoc Hoc (Quoc Hoc) monument.
Moreover, there will also be several royal art performance programmes held at the Dai Noi Palace on June 29 and a music event featuring famous song by composer Trinh Cong Son on the same day at the stage of Ngo Mon gate.