Exhibits spotlight President Ho's revolutionary career in Vietnam, abroad
Monday, 17:33, 09/05/2022
VOV.VN - An exhibition featuring the life and revolutionary career of late President Ho Chi Minh in both Vietnam and abroad opened at the Presidential Palace in Hanoi on May 9.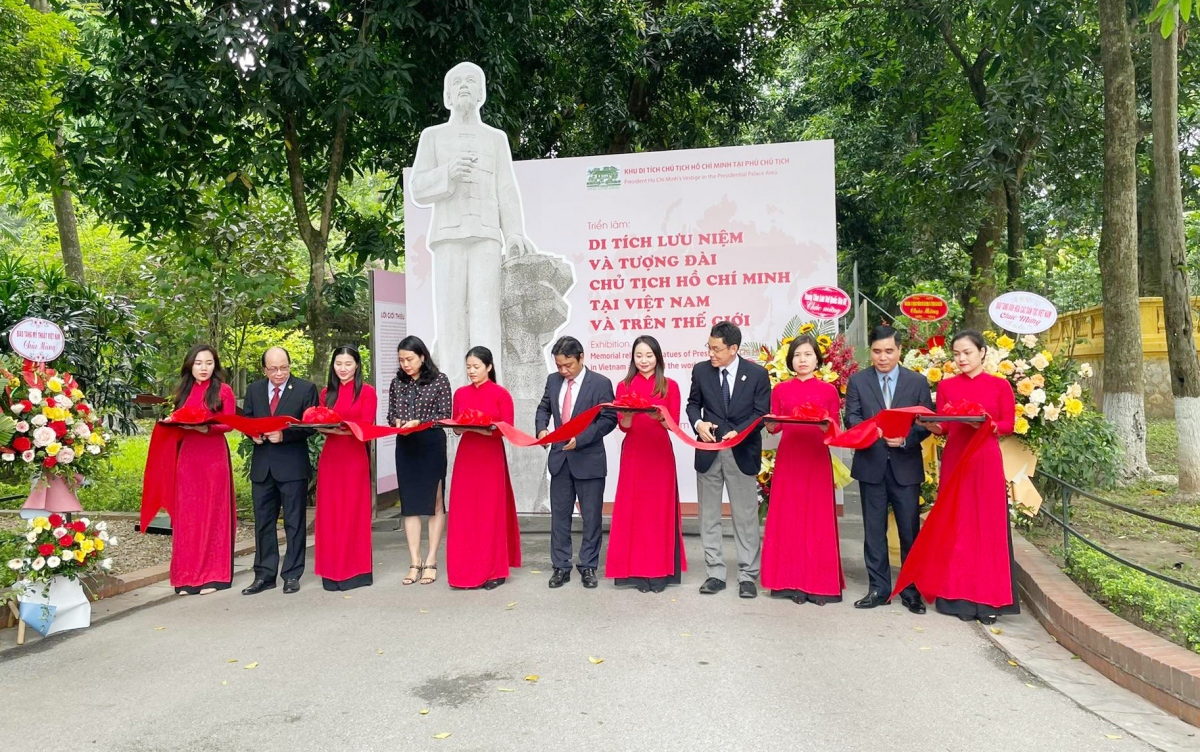 On display are over 200 documents, photos, and artifacts which sheds light on the late President's role and his major contributions to the Vietnamese revolution for the cause of national liberation and global socialism.
In particular, a special area has been created to showcase photos of monuments of President Ho Chi Minh throughout the world.
Vietnam is home to roughly 700 historical and cultural sites, 30 monuments and squares, as well as more than 100 monuments dedicated to President Ho Chi Minh. Typically these sites draw tens of thousands of visitors every year.
Since 1969 the President Ho Chi Minh relic complex at the Presidential Palace has welcomed a total of 73 million domestic arrivals and 12 million international visitors.
Globally there are 35 monuments which commemorate President Ho Chi Minh, with these sites becoming the place to organise cultural events for Vietnamese expatriates.
The exhibition is set to run through to October 30.