Exhibition promoting sustainable development opens in Quy Nhon
Wednesday, 10:22, 14/04/2021
A sustainable development themed exhibition is taking place at the International Center for Interdisciplinary Science and Education in Quy Nhon City, Binh Dinh Province, with the participation of 11 visual artists across Vietnam.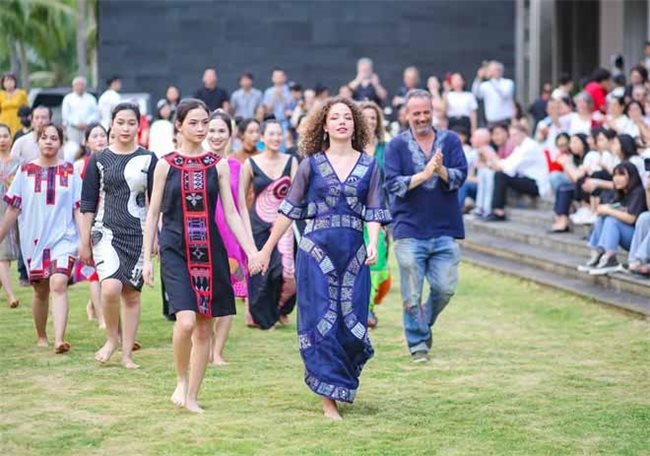 The ECO-SUS exhibition, curated by artists The Son and Uu Dam, opened with a viral artwork by artist Nguyen Tran Uu Dam on Quy Nhon beach to raise awareness about environmental pollution.
The event will continue with an exhibition featuring the world-class artworks of 11 Vietnamese artists such as Pham Thai Binh, Vu Xuan Dong, Tri Minh, Trinh Minh Tien and Vu Kim Thu. Through various mediums such as watercolor paintings and carved installations, the artworks call on the community to protect the sea environment.
ECO-SUS also features a fashion show by Spanish architect and designer Del Valle Cortizas Diego and invites participants to explore Lang Song, an old monastery that was built in Binh Dinh 158 years ago.
The ECO-SUS exhibition runs until August 8.
"Under the exhibition title ECO-SUS, we would like to have a meaningful dialogue on real sustainable development and the ecological nature. Hopefully, over the next four months, the exhibition will become an attractive destination for the local public and art-loving visitors who want to explore and engage with our spontaneous dialogue," said curator Nguyen The Son.