European Film Festival 2023 opens in Hanoi
Monday, 11:13, 22/05/2023
VOV.VN - Vietnamese movie lovers will be enthralled by an array of the best 19 films from EU member countries during the European Film Festival (EUFF) 2023, which opened in Hanoi on May 21.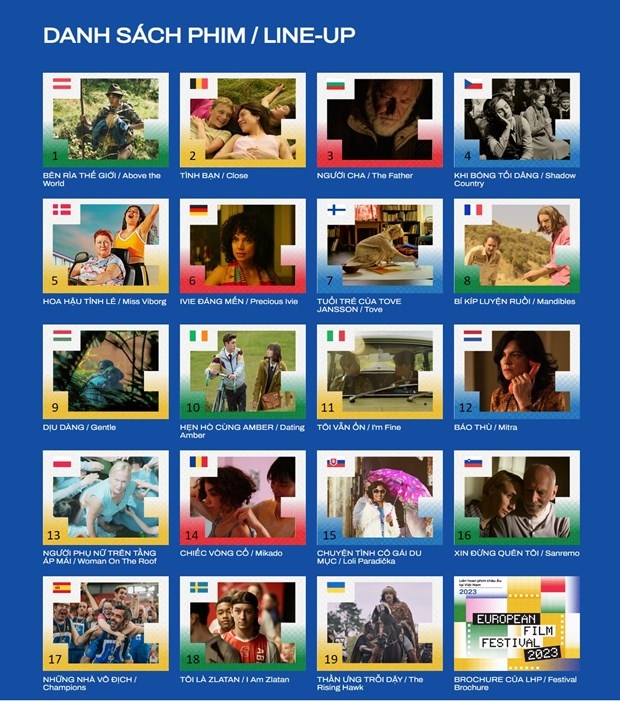 Addressing the opening ceremony, Ambassador Giorgio Aliberti, head of the EU Delegation to Vietnam, noted that as the birthplace of cinematography and home to a number of international film festivals, Europe is renowned for its cinematic heritage.
By maintaining its presence in Vietnam, the 22nd festival is expected to represent an excellent bridge which brings people closer together, he said.
The festival opened with "Close", a Belgium film which premiered at the Cannes Film Festival 2022 and won the Grand Prix. The film tells the story of two 13-year-old boys, Léo and Rémi, who are best friends and exhibit a deeply intimate affection for one another. 
The other 18 European films will be screened at the National Cinema Centre in Hanoi up to June 4.
The EUFF 2023 is being held in Ho Chi Minh City from May 19 to June 1 and Hue City between May 20 and June 3.
Launched in 2000, the EUFF has become a prominent annual cultural event in Vietnam by bringing fresh and captivating aspects of European culture to local people.
The festival is organised by the EU Delegation to Vietnam, in co-operation with embassies and cultural institutions representing EU Member States, with support from the EU Policy and Outreach Partnership initiative (EUPOP).