Contest spotlights life and career of General Vo Nguyen Giap
Tuesday, 19:16, 20/07/2021
A contest on the life and career of General Vo Nguyen Giap will be organised from July 30 to August 25 for Vietnamese citizens at home and abroad on the occasion of the late General's 110th birthday (August 25, 1911-2021).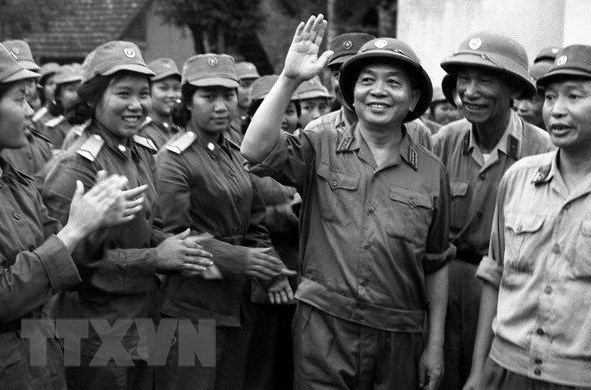 Co-held by the Ho Chi Minh Communist Youth Union (HCYU) Central Committee and the General Department of Politics under the Vietnam People's Army, the contest will take place under the two forms of online interactive quiz and writing.

It aims to educate the young generation and people from all walks of life about the life, career, and great contributions of General Giap to the country's revolution, his noble morality, and affection of people of all strata, especially youths, teenagers and children, toward him.

An awards ceremony is scheduled for December 22, 2021, on the occasion of the 77th founding anniversary of the Vietnam People's Army.

General Vo Nguyen Giap, whose real name is Vo Giap (alias Van), was born in Loc Thuy commune, Le Thuy district, the central province of Quang Binh on August 25, 1911.  He passed away in Hanoi on October 4, 2013 at the age of 103.

He once served as a Politburo member, Secretary of the Central Military Commission, Standing Deputy Prime Minister, Minister of National Defence, Commander-in-Chief of the Vietnamese People's Army and a National Assembly deputy from the first to seventh tenures.

The General led the Vietnamese people to victory over the French colonialists and then the American imperialists.