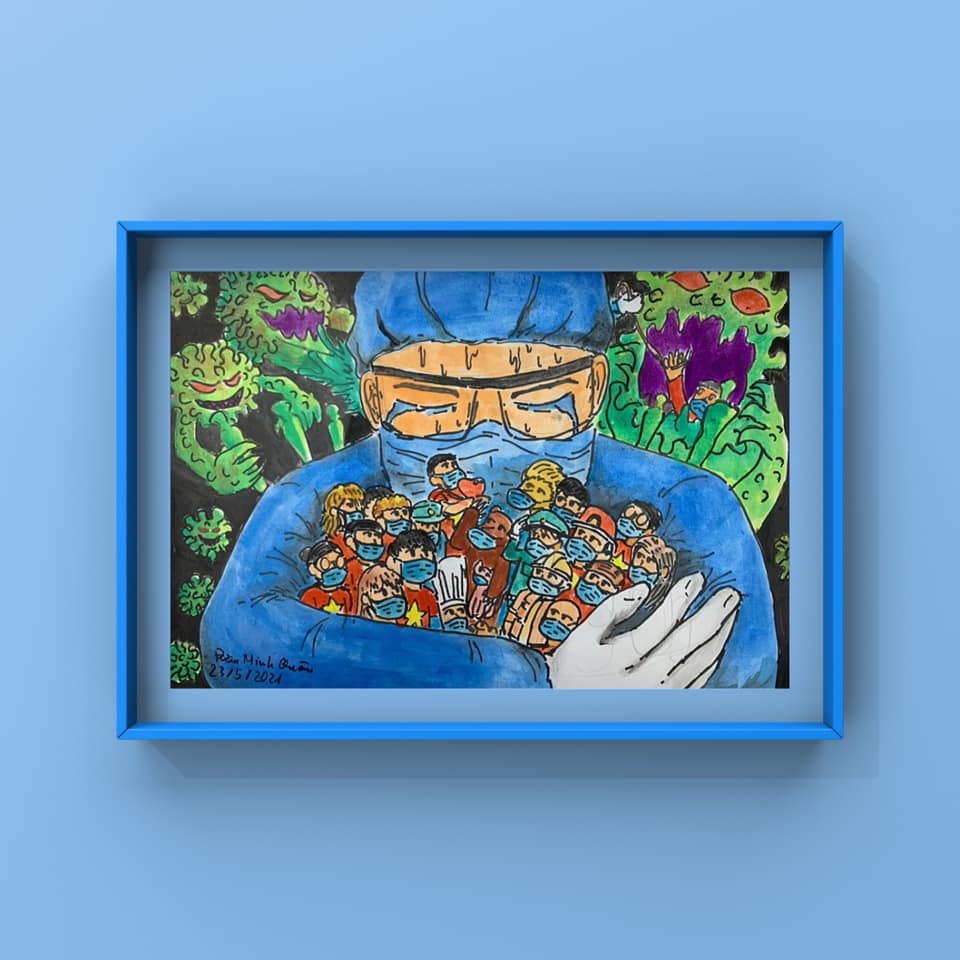 More than 80 artworks by young painters aged from four to 13 years old are on display via Facebook. The topic of the paintings focuses on Hanoi, including streets, the old quarter area, architecture, food, intangible cultural heritages, and the likes.
The COVID-19 pandemic has become a major theme of the painting exhibition.
It seems that the pandemic has affected children negatively, as many paintings feature hospitals, patients and revolve around rather dark topics like death and suffering. Visitors still can deduce from the paintings a general sense of childlike optimism and uplifting creativity.
Specializing in portraying Hanoi has been considered a unique trait of the paintings drawn by the Urban Sketchers Hanoi art group, also the initiator of the exhibition. The group brings together the painters who are able to express their artistic personalities through the artworks despite their very young age.
They are Dang Long whose painting features big splashes of color, showcasing his adventurous personality, Chi Thanh who loves to place contrasting colors next to each other so as to create vibrance and liveliness in his paintings. In contrast, Tran Le Ca Thy and Khanh An tend towards a more simple and realistic art style.
This is the fifth time the Children draw Hanoi exhibition has been organized in Hanoi, creating opportunities for children to show their artistic talents. The exhibition will end on June 15 and new paintings will also be added regularly to fresh up the display.
Visit them at: https://www.facebook.com/groups/1833599063528127/permalink/3067037603517594/