Binh Lieu ethnic festival to feature vibrant cultural and sporting activities
Tuesday, 12:29, 18/04/2023
VOV.VN - A festival aimed at honouring the ethnic traditional cultures of the border district of Binh Lieu in the northern province of Quang Ninh will get underway from April 29 to May 22.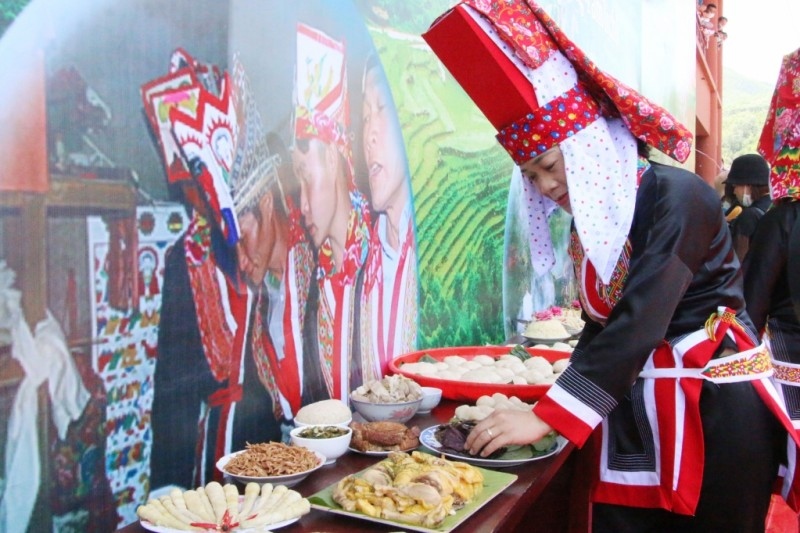 The highlight will be the Soong Co singing festival by the San Chi ethnic people in Huc Dong commune between April 29 and May 7.
Soong Co is a type of folk singing genre performed between two groups of men and women, or in mixed groups.
The ethnic San Chi people sing Soong Co whenever and wherever they want, particularly at happy events such as during the New Year celebrations, weddings, and house warming ceremonies. They sing to make friends, to profess their love, and to exchange experiences.
The festival will entertain visitors with folk games such as pushing sticks, tug of war, swinging, weaving wattles, and hewing shoulder poles.
Furthermore, traditional festivals of the ethnic people of Quang Ninh province will be re-enacted during the course of the event. The ethnic festival aims to mark National Reunification Day on April 30 and International Labour Day on May 1 this year.
Located around 120km from Ha Long city, Binh Lieu is renowned for not only its rich culture but also the mild climate, pleasant temperature all year round, and well-blessed natural landscapes. Sharing a 43km border with China, Binh Lieu enchants tourists with its majestic mountains and range of tourist attractions.