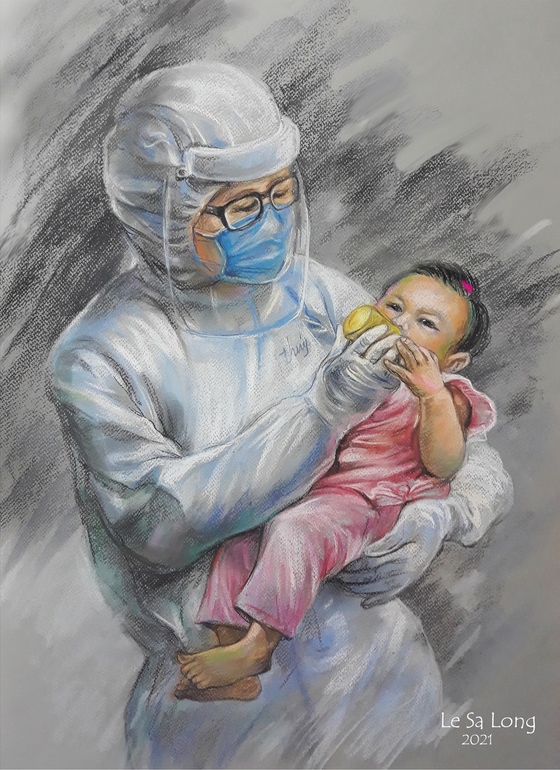 An established painter in the domestic art scene who has multiple solo exhibitions and awards under his belt, Long picked up urban sketching as a habit in mid-May.
He wandered the city which he has called home for over 30 years for live sketches for a few weeks, until it began to be put under social distancing measures on May 31 and later a citywide ban on non-essential travels on June 15.
Cooped up at home under this hibernation phase, Long decided to create a new series of sketches inspired by heartwarming photos of Saigonese that he spotted on social media and in newspapers. 
He has so far portrayed 40 vignettes on paper and is planning to create more.