Ancient town to host International Choir Competition
Tuesday, 12:59, 28/03/2023
After a three-year hiatus due to the COVID-19 pandemic, the Vietnam International Choir Competition is set to resume in Hoi An ancient town in the central province of Quang Nam from April 2 to 6.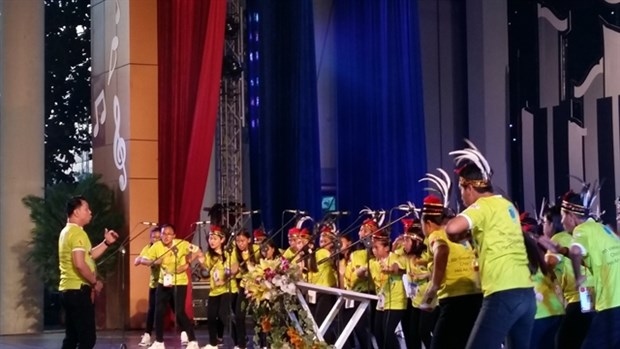 The event has received registrations from 20 teams representing nine countries and territories, and will feature 13 events with eight grades held at the city's theatre.

Organised by Interkultur and Hoi An since 2011, the competition expects to gather thousands of artists performing in the men's and women's mixed and equal voice of sacred choral music, hymn, chamber, and folklore with age groups of youth, teen, and adult.

The opening ceremony of the event will take place at the Hoi An Theatre at 8pm on April 2, and the troupes will hold a parade from the theatre to wind through the Old Quarter of Hoi An after the award ceremony on April 4.

The competition's organisers will present gold medals and certificates to winners of eight categories. Teams will also participate in a public performance, International Melody, and local performances of art troupes from 7.30pm at the Japanese Bridge, Kazik Park, and Ba Mu Pagoda on April 3-4.

Interkultur brought the first choral competition to Hoi An in 2011, and central Thua Thien-Hue hosted the second edition in 2012. The competition's jury will be selected by Interkultur, and Dang Chau Anh will be the only Vietnamese representative in the jury.

The biennial competition is considered a rendezvous for international choir teams and friends coming to the UNESCO-recognised world heritage site.

In the previous competition in 2019, the Vocalista Angels, a children's choir team from Indonesia, won the Vietnam International Choir Competition, while the Vietnamese choir of the National University of Art Education was awarded the silver prize in the mixed choirs.