Academy holds first piano, vocal competition for Vietnamese in Europe
Tuesday, 12:05, 06/12/2022
Hamy Academy, a centre of music, arts, languages and sports training the the UK, has freshly launched the V-Stella 2023, the first piano and singing competition for Vietnamese in Europe.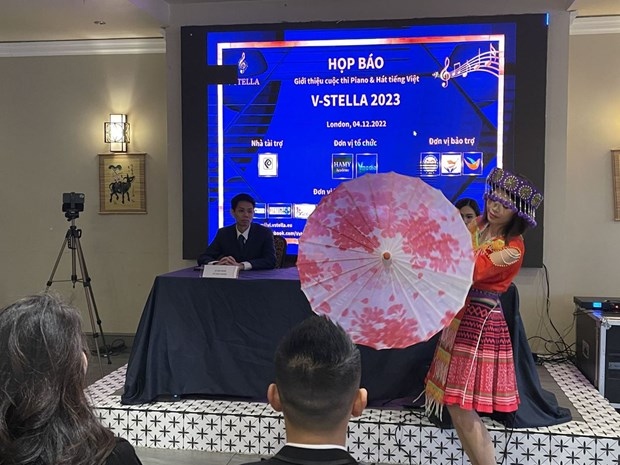 Targeting children and adolescents in the age groups of 5-12 and 13-20, the contest consists of four categories, each having one first, one second, and one third prizes. Competitors have to sing in Vietnamese using songs composed by Vietnamese musicians or the country's folk songs.

Founder of the academy and head of the organising board Pham Ha My said V-Stella 2023 aims to find Vietnamese musical talents, preserve the Vietnamese language within expatriate communities in the UK and Europe, and bring classical music closer to the overseas Vietnamese audiences.   

Candidates will have to go through three rounds, with the preliminary and second one taking place virtually on February 22 and March 22 to select the Top 26 and 20, respectively. The final round is slated for July 2 in London.