20 foreign teams take part in hot-air balloon festival in northern Vietnam
Wednesday, 11:47, 30/03/2022
VOV.VN - An international hot-air balloon festival, the first of its kind, opened in the northern province of Tuyen Quang on March 30, attracting 20 teams from across the world.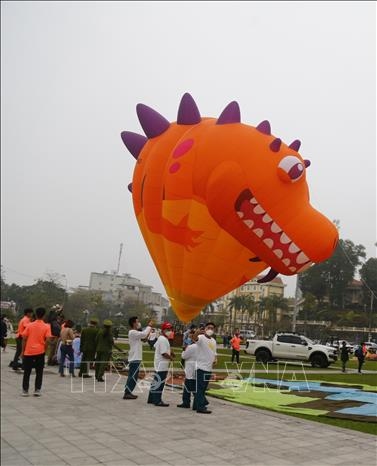 During the five-day event, visitors have the chance to fly in hot air balloons and see major local tourist sites, including the Na Hang - Lam Binh eco-tourism area, from high above, as well as to participate in a series of entertainment activities.
They will also enjoy an artistic hot-air balloon performance under the control of 20 experienced pilots from different countries such as the UK, the United States, Japan, the Republic of Korea, Thailand, Spain, the Netherlands, and Taiwan (China).
The hot-air balloon festival is taking place at Nguyen Tat Thanh square, Tan Trao square, and the Na Hang - Lam Binh eco-tourism area from March 30 to April 3.
The highlight of the festival is a light show combined with vibrant music that serves to create a unique party to excite visitors. Guests will also have the chance to partake in a kayak race and a street festival.