12 national treasures of Hai Phong recognized
Monday, 13:00, 09/05/2022
VOV.VN - The Hai Phong Municipal People's Committee on May 8 held a ceremony to announce 12 historical artifacts that have been recognized as national treasures by the Prime Minister in a recently issued decision.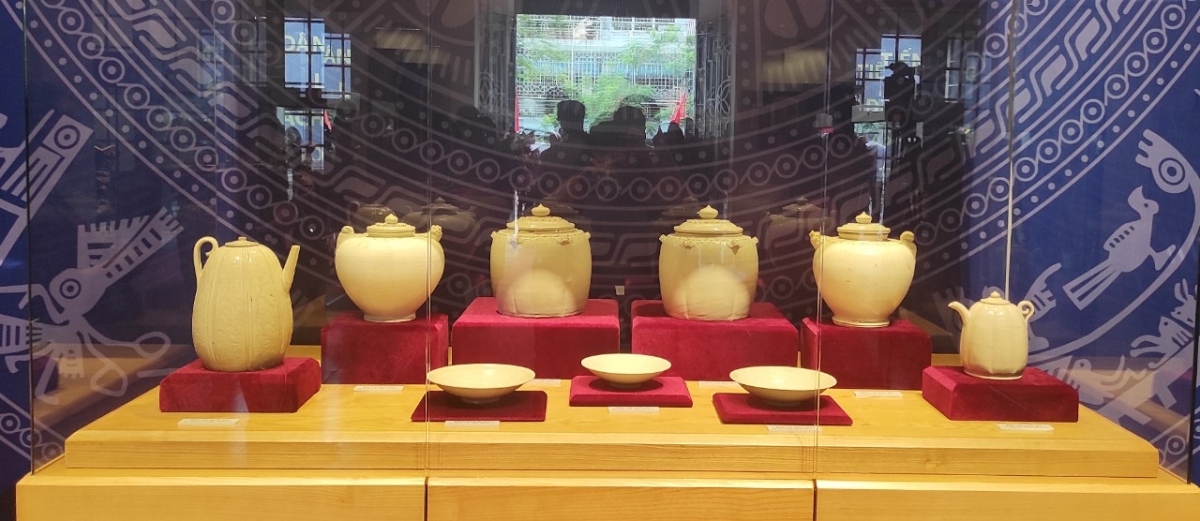 The treasures include Long dao (blade) of the Mac Dynasty dating from the 17th - 18th centuries, the Statue of Emperor Mac Dang Dung from the 16th century CE, the Relief of the Grand empress dowager Vu Thi Ngoc Toan from the 16th century CE, and the An Bien white glazed ceramic collection from the 11th - 12th centuries.
Prof. Dr. Vu Minh Giang, vice chairman of the Vietnam Association of Historical Sciences, affirmed that the 12 historical artifacts display the quintessence of the Vietnamese cultural heritage.
The announcement of the national treasures in Hai Phong is not only meaningful to local people but also helps to multiply the values of the artifacts that need to be preserved for future generations, he said.
Currently, Hai Phong is home to nearly 1,000 historical and cultural sites and vestiges, including 531 ranked, 2 recognised as special nationally and 118 recognised as national.