A vibrant Vietnam in a German expert's eyes
Saturday, 00:00, 28/11/2020
VOV.VN - Andreas Stoffers, Director of the Friedrich Naumann Foundation in Vietnam, says he loves Vietnam because the country has a diverse culture, an ancient history, a unique language and an open-minded and ambitious people.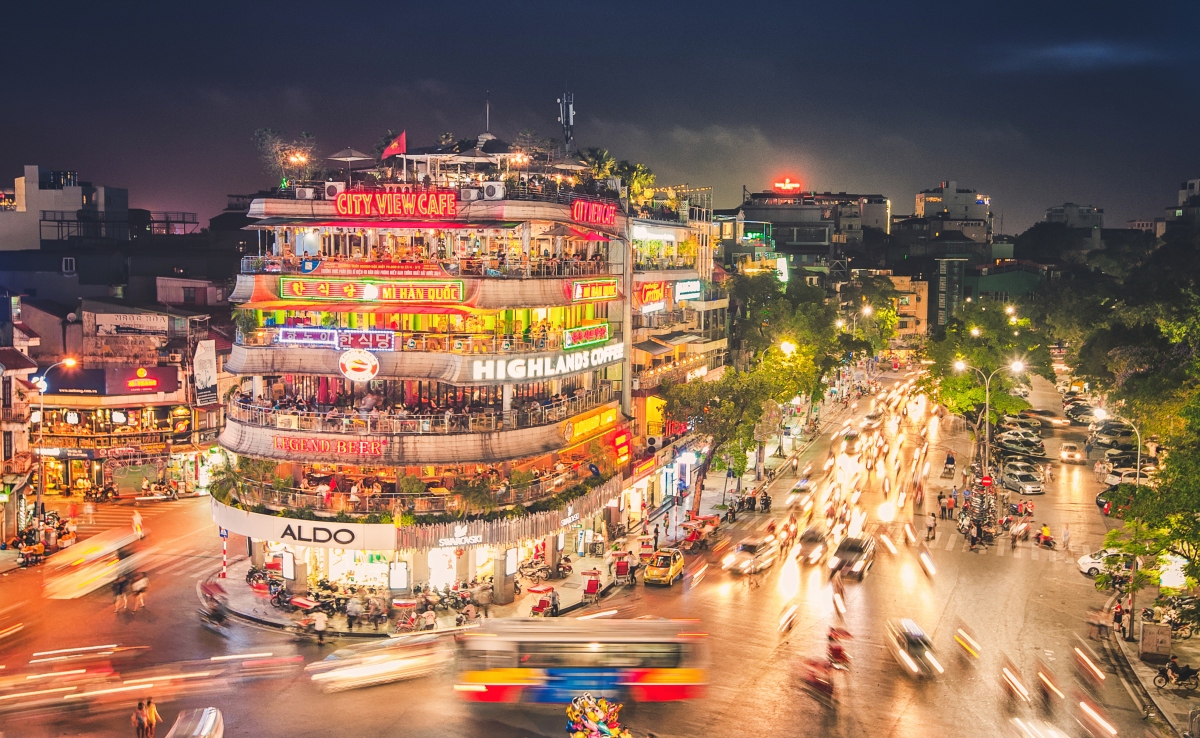 There is a distance of 8,400 km between my hometown in Germany and Hanoi, a distance which at first glance seems enormous, even though in our world that is growing together it can be bridged by plane in less than 12 hours, unless Corona prevents it.
In the years since diplomatic relations were established in 1975, - I just remember some pictures of the Vietnamese liberation day in TV when I was a small kid - Vietnam and Germany have grown closely together. This applies not only to economic relations, but also to the many personal contacts. Over 300 German companies are now active in Vietnam. Both countries, Germany and Vietnam, have been war-torn and divided countries in the past. Today they are integrated into regional organisations - Germany as a member of the EU and NATO and Vietnam as a member of ASEAN.
It was the good bilateral relations that brought me to Vietnam for the first time in 2009. As Board Member of Deutsche Bank and EuroCham Vice Chairman I myself was present when Chancellor Angela Merkel came to Hanoi in November 2011 to sign the historic document of the Hanoi Declaration.
I was able to witness the subsequent positive developments in bilateral relations, including the progress of the Vietnamese-German University (VGU) in Binh Duong, the International German School (IGS) and the support for the construction of Metro line 2, to name but a few. The activities of German business, the GBA, the Goethe Institute, the DAAD, the GIZ and the political foundations are also forming the good relations.
After my first stay in Vietnam, I was so enthusiastic about the country, its diverse culture, its ancient history, its unique language and its open-minded and ambitious people. I decided to remain connected to the country, and in 2014 I became Professor of International Management. My main academic focus was Vietnam and the bilateral relations with my home country.
I have been to Vietnam countless times since then. I was able to follow the rapid economic upswing with my own eyes. This included the country's consistent commitment to free trade, which from the German perspective was ultimately expressed in the EVFTA that came into force in 2020.
Many Germans now live in Vietnam just like me. But even more fascinating is the Vietnamese community of over 150,000 people who have found a new home in Germany.
Almost as many Vietnamese who have learned, studied, worked and lived in Germany have returned to Vietnam. Among them are former GDR contract workers as well as specialists trained in Germany who - at home in both cultures - want to use their knowledge in booming Vietnam.
All these people, whether German or Vietnamese, contribute to creating a bond of solidarity between the two nations that is unparalleled in South East Asia. Especially in times of emerging global economic crisis and increasing protectionism, Vietnam and Germany can set an example of global cooperation and sustainability.
I am pleased to be able to make my own concrete contribution to this, first as a banker, then as a professor of international management and now as Director of the Friedrich Naumann Foundation.
The common history of both countries is full of interesting and promising events and activities. Since 1975, relations between Germany and Vietnam have developed positively in many respects. Surely, in five years' time, at the next round anniversary, many more chapters can be added to this joint success story.
| | |
| --- | --- |
| Prof. Dr. Andreas Stoffers worked as a banker in Germany and Vietnam. In 2014, he became Professor of International Management at SDI Munich University. Since December 2019, Andreas works as Country Director Vietnam for Friedrich-Naumann Foundation for Freedom in Hanoi. | |