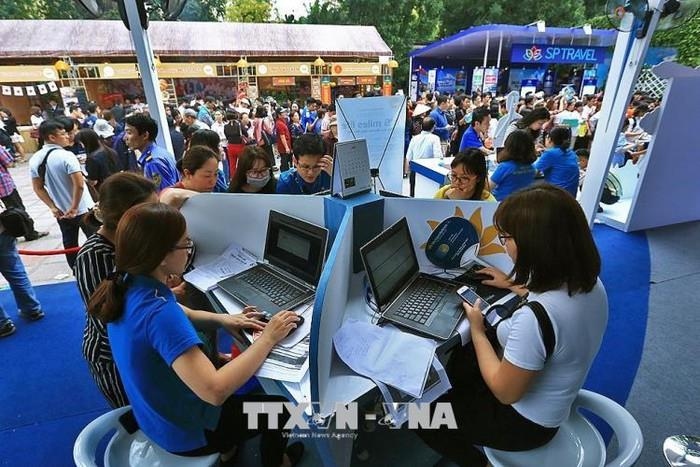 Addressing the event, Vu The Binh, vice chairman of the Vietnam Tourism Association, emphasised that with the COVID-19 pandemic continuing to affect major economic areas globally, especially the tourism industry, VITM Hanoi 2021 is anticipated to help the local tourism industry overcome this challenging period to bounce back on its development track.
Experts have underscored the importance of conducting fundamental changes to management work in tourism activities such as applying modern technology whilst gradually turning the tourism indsutry into a digital economy.
According to organisers, approximately 450 travel firms from four countries, including Thailand, the Republic of Korea, Japan, and Taiwan (China), have registered to showcase tourism potential and products at roughly 350 stalls at VITM Hanoi 2021.
Along with activities aimed at stimulating demand, the event is expected to offer an opportunity to allow travel firms to introduce destinations and tourism services through booths, press conferences, and seminars.
Furthermore, visitors will also have the opportunity to gain greater insights into special tours for individuals and families through the event.
Before the start of the VITM 2021, the National Travel Forum 2021 will take place in the northern province of Ninh Binh from April 14 to April 15.
During the course of the forum, delegates are expected to analyse the importance of stimulating domestic tourism whilst proposing solutions to accelerate tourism development in Vietnam and designing new tour packages for Ninh Binh province.
This year will see Ninh Binh province host the National Tourism Year with the theme of "Hoa Lu - Ancient capital of a thousand years", with the opening ceremony slated for April 20.