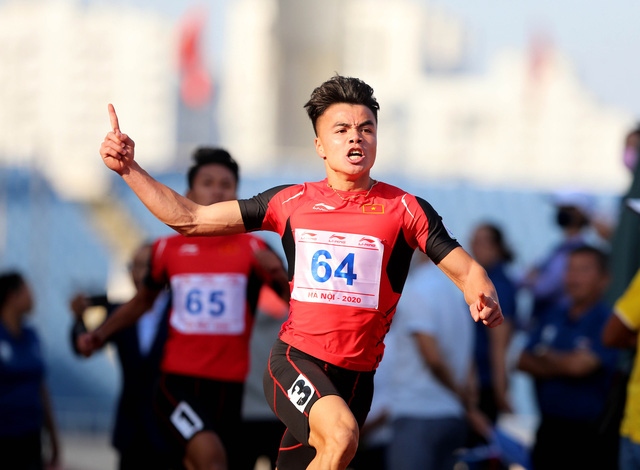 Included in the list are shooters Bui Thuy Thu Thuy, 18, and Phi Thanh Thao, 16, both of whom bagged plenty of medals and broke national records during a national youth shooting tournament and national championship held in 2020.
Meanwhile, 15-year-old skater Tran Khanh Linh won a gold and a bronze at an international tournament, in addition to a gold at an national tournament in 2020. She was the first Vietnamese representative to compete at the World Skate Oceania and the Junior Grand Prix, a series of junior international competitions which is organised by the International Skating Union.
Among the honoured athletes, 29-year-old captain of the national women's football team Huynh Nhu makes the list, alongside Minh Tri, 24, a member of Vietnamese futsal team, and Nguyen Linh Chi, 30, a volleyballer of the LienVietPostBank team.
In the coach category, Ngo Thi Ngan Ha, 31, of the national shooting team, is the youngest coach to be considered among those with outstanding records last year.
In total, the list features 28 athletes and 17 coaches, together with six handicapped athletes and five handicapped coaches.
The result of the vote is scheduled to be announced on January 22.