Winners of photo contest on SEA Games 31 unveiled
Tuesday, 11:24, 05/07/2022
VOV.VN - An image on track-and-field athlete Bui Thi Nguyen competing in the women's 100 metre hurdles won a gold medal in the photo contest on the 31st Southeast Asian Games (SEA Games 31) launched by the Vietnam Association of Photographic Artists (VAPA).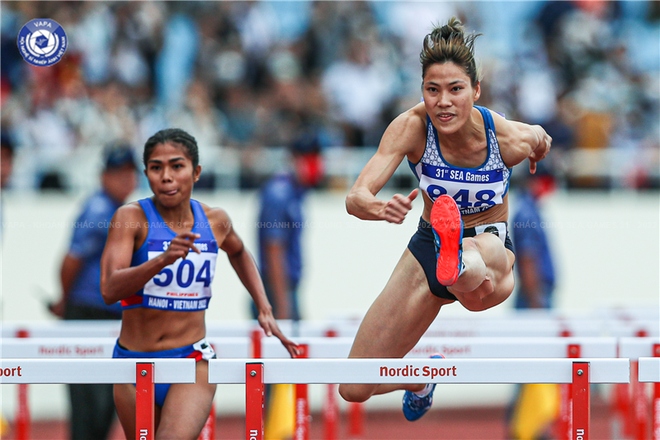 The purpose of the contest is to capture the best moments taken during SEA Games 31 held from May 12 to May 23. It attracted 2,093 photos submitted by 237 amateur and professional photographers from across the country.
A total of 11 prizes were presented as part of the competition, with the gold medal going to a photo of track-and-field athlete Bui Thi Nguyen snapped by photographer Luong Viet Son Tung.
An image depicting local striker Huynh Nhu scoring a goal for the Vietnamese women's national football team at SEA Games 31 bagged the silver medal.
Meanwhile a photo capturing the only goal scored by striker Nham Manh Dung in the final match of the men's football event was also awarded a silver medal.
The three bronze medals and five consolation prizes were also awarded to other winners.
Here are some of the winning photos from the contest: