VN swimmers win gold medals in friendly Hungary tournament
Tuesday, 13:02, 23/11/2021
VOV.VN - Nine Vietnamese swimmers on November 22 bagged gold medals at a friendly tournament held in Hungary during their training camp which is taking place ahead of the 31st Southeast Asian (SEA) Games in Vietnam.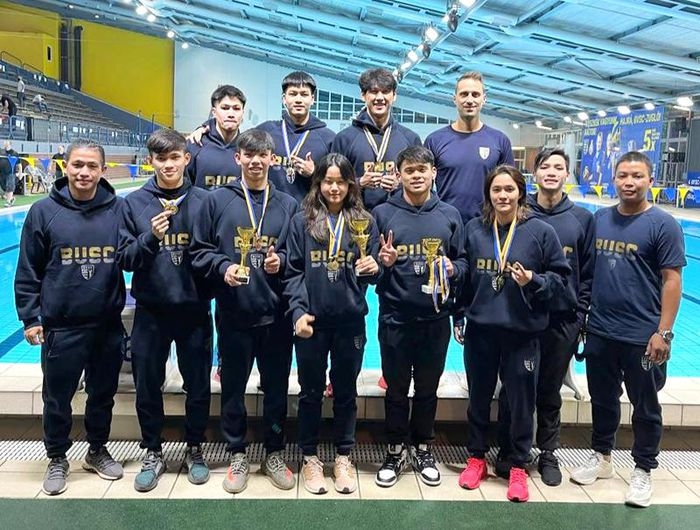 The tournament was held at the Hungarian Club BVSC Zuglo where the national swimming team are currently training.
The youngest members of the team, Ho Nguyen Duy Khoa, Pham Thi Van, and Le Thi My Thao, all of whom are 16, earned six golds, five golds, and four golds each respectively.
Meanwhile, 18-year-old Tran Hung Nguyen won four gold medals, one silver, and two bronze medals. He is one of the national team's hopefuls, particularly as two years ago he clinched two golds at the 30th SEA Games held in the Philippines.
Hoang Quy Phuoc, the most experienced member of the team, brought home four golds and one silver medal. He put in strong performances in the butterfly and freestyle events.
During their training, the Vietnamese team also competed in the Budapest swimming tournament on November 6 where they bagged seven golds, six silvers, and three bronzes.
The national team flew to Hungary for training on November 1 and their training plan is scheduled to be completed on December 13.
After their overseas training trip, they will take part in the 15th International Swimming Federation (FINA) World Swimming Championships due to take place in the United Arab Emirates (UAE) from December 16 - 21. 
Vietnamese swimmers are expected to hone in skills ahead of the 31st SEA Games which will be hosted by Vietnam between May 12 – 23, 2022, and the 19th Asian Games (ASIAD) in China in September 2022.