Vietnamese team win two golds at world Muay Thai championships
Monday, 20:35, 13/12/2021
Vietnamese martial artists bagged two gold medals at the International Federation of Muay Thai Associations (IFMA) World Muay Thai Championships 2021 held in Thailand.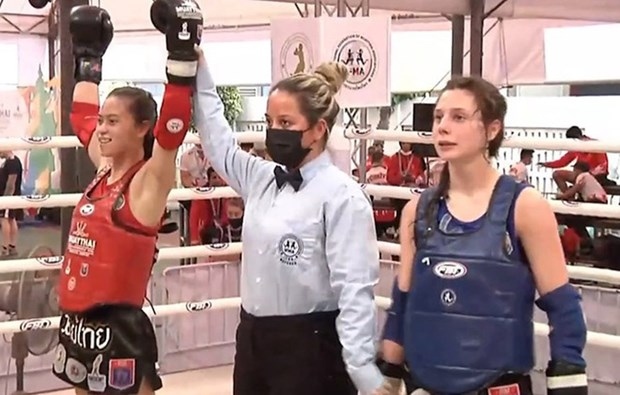 The medals were obtained by Huynh Ha Huu Hieu in the women's U23 45 kg and Bang Thi Mai in the women's 60 kg categories. 

The Vietnamese team, comprising 17 martial artists, also earned a silver and three bronze medals at the tournament. 

The delegation will head home on December 14.

The IFMA World Muay Thai Championships 2021 was held from December 3 to 12. It was to celebrate the recognition of Muay Thai as a sport in the Olympic Games this year.