Vietnam win int'l friendly tourney after 3-0 win over India
Tuesday, 22:18, 27/09/2022
VOV.VN - Vietnam have passed a test ahead of the AFF Cup 2022 after stunning India 3-0 and winning an international friendly tournament – Hung Thinh 2022 in Ho Chi Minh City on September 27 evening.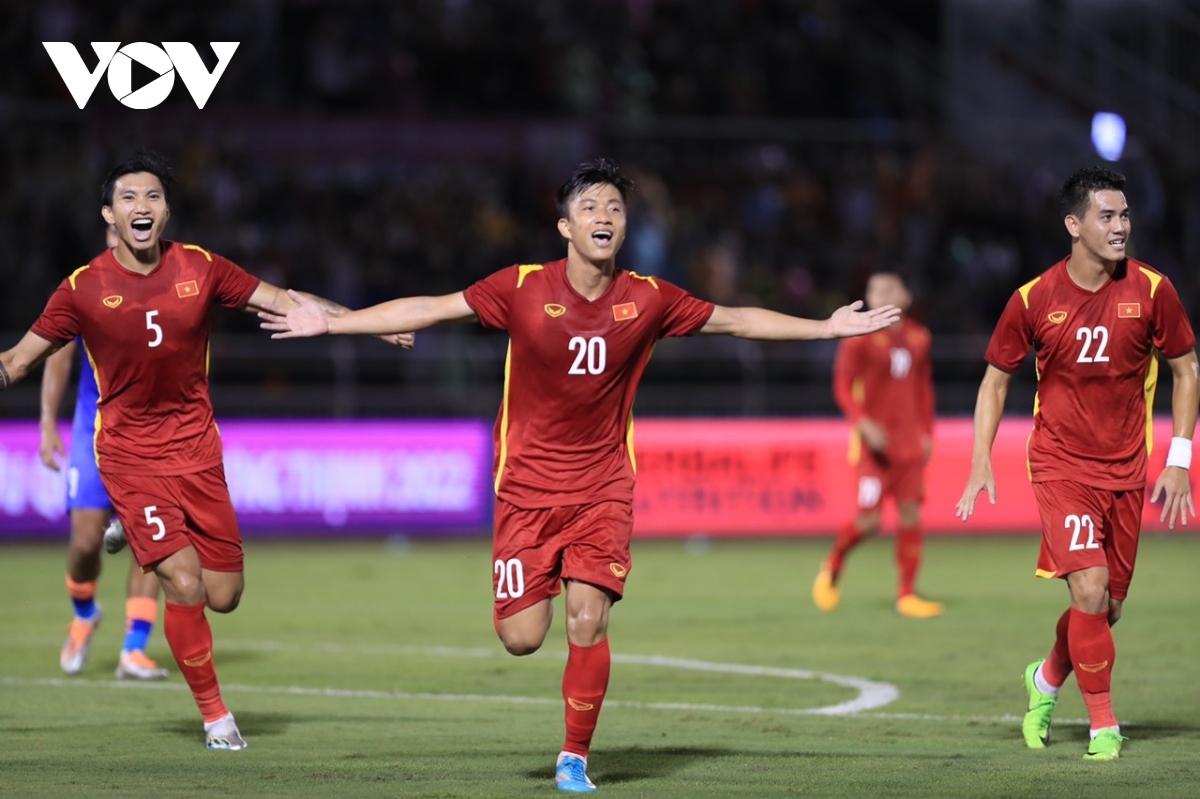 Only 10 minutes into the game, Van Duc took advantage of a push of the Indian goalkeeper and quickly did a volley, opening the scoring.
Indian players, who are physically bigger than their Vietnamese opponents, carved out several scoring chance, but they tried in vain.
After the break, coach Park Hang-seo made several substitutions in both attacking and defensive lines. Van Toan replaced Cong Phuong and just five minutes into the field, he scored a goal, extending Vietnam's lead.
In the 70th minute, Van Quyet was sent in and the striker hit the ball in the back of the net, jeopardizing India's hope to win the game.
Vietnam won the tripartite Hung Thinh tournament after crushing both Singapore and India.
The friendly tournament is considered a big test for Vietnam as they are preparing for the AFF Cup 2022 due to take place this December.