Vietnam trounce RoK 5-1 at 2022 AFC Futsal Asian Cup
Thursday, 05:21, 29/09/2022
VOV.VN - Vietnam on September 28 stunned the Republic of Korea 5-1 in their opening game of Group D at the ongoing 2022 AFC Futsal Asian Cup in Kuwait.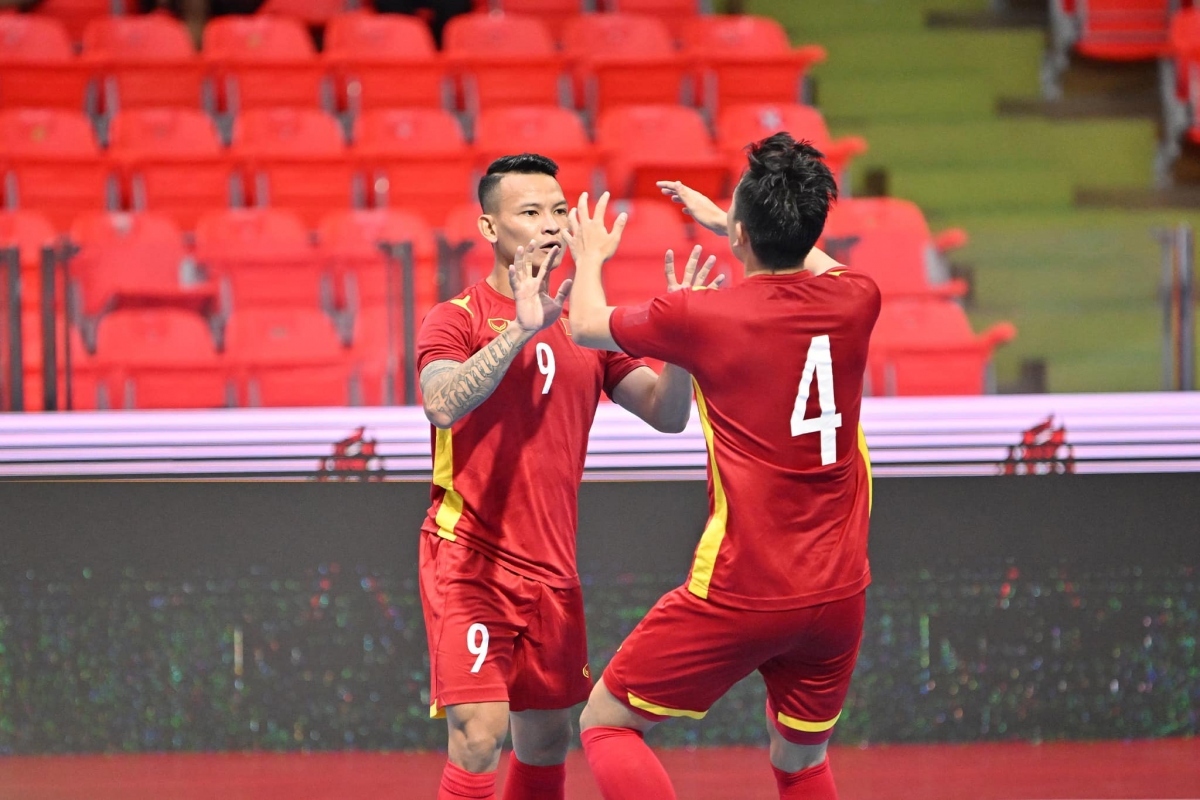 The RoK suddenly opened the score in the 22nd second when Shin Jong-hoo caught the ball from a corner kick and beat goalkeeper Ho Van Y.
But only two minutes later, coach Diego Giustozzi's students earned an equalizer, with Minh Tri venturing down and kicking the ball that hit Shin Jong-hoo's foot, changed direction and went into the net.
The Korean players applied the power play tactic, aiming to take control of the game. However, the Vietnamese players looked confident repelling the opponents' attacks and scoring four more goals.
The 5-1 win over the RoK sent Vietnam to top position of Group D. Saudi Arabia shocked pundits after defeating Japan 2-1 in another Group D match on the same day.
Vietnam are scheduled to play Saudi Arabia on September 30 and Japan on October 2
The 2022 AFC Futsal Asian Cup is taking place in Kuwait from September 27 to October 8. Sixteen teams have been divided into four groups to play in a round robin format. Group winners and second-placed teams will advance to the quarterfinals.