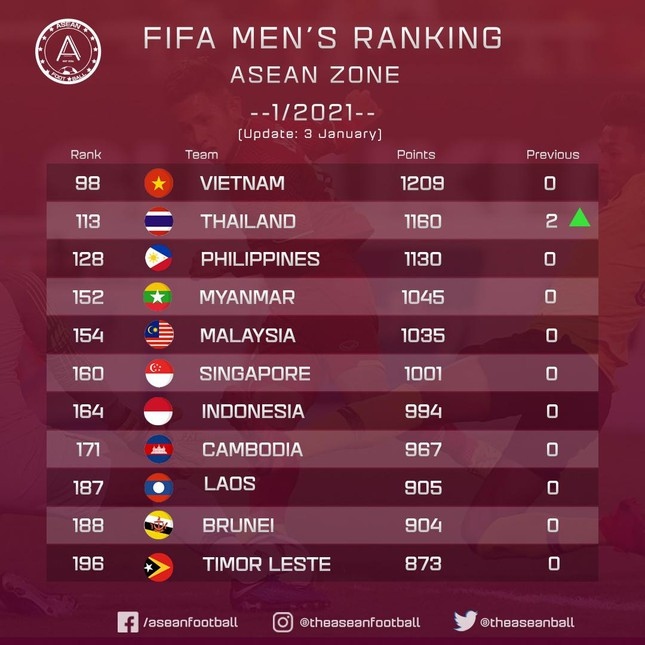 According to the latest FIFA rankings, Thailand earned 3.84 points following their resounding victory at the AFF Cup, climbing two spots to 113rd from 115th.
Meanwhile, Vietnam dropped 3.01 points but retained their 98th position, 15 places higher than their Southeast Asian rivals.
In terms of Asia as a whole, Vietnam stand firm in 17th position.
Other regional teams, including Myanmar, Malaysia, Singapore, and Indonesia, have all maintained their current positions.
The next update to the rankings will be announced on February 10. The positions of various teams are expected to significantly change due to upcoming fixtures as part of the third and final Asian qualifying round for the 2022 World Cup.