Vietnam futsal team to play friendly matches with Solomon Islands
Tuesday, 20:32, 23/05/2023
The Vietnam Football Federation (VFF) on May 23 announced that the national futsal team will play two friendly matches with the Solomon Islands before taking training in South America.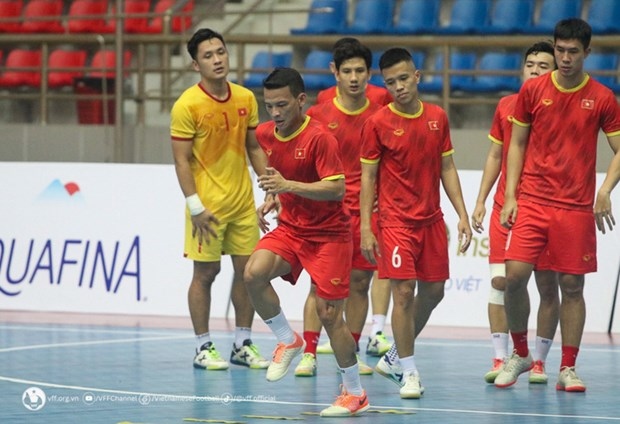 The two teams will meet each other at 5 pm on May 25 and 26 in Ho Chi Minh City.
The Solomon Islands currently occupy the 58th in the world Futsal rankings, 15 places lower than Vietnam. However, the team from the Oceanian country has attended the FIFA Futsal World Cup Finals four times in a row, from 2008 to 2021.
Vietnam met Solomon Islands in futsal at the 2017 Asian Indoor Games and won 2-1.
The two friendly matches are expected to help coach Giustozzi Diego Raul to evaluate Vietnamese players before deciding a list of 16 players for training in Paraguay and Argentina.