Vietnam enters semi-finals of Int'l Army Game 2022
Sunday, 21:50, 21/08/2022
VOV.VN - Tank crew No.3 performed well on August 21, helping the Vietnamese tank team, cruise to semi-finals in Tank Biathlon, one of the competitions of the ongoing eighth International Army Games taking place in Moscow.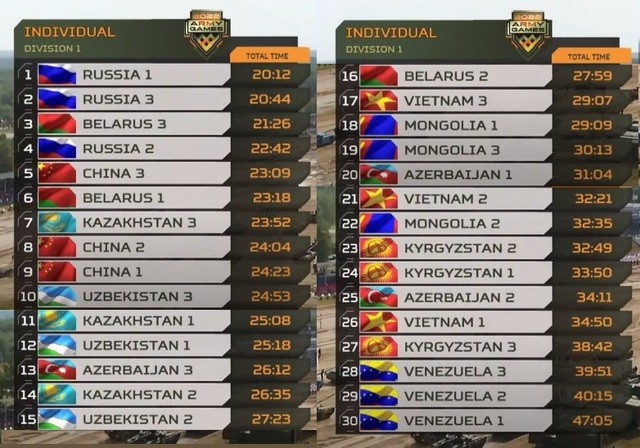 The August 21 competition was the last chance for the crew No3 to improve their performance in the qualifying round of Division 1 and secure a semi-final berth.
In their successful attempt, they reached the finish line after 29 minutes and 07 seconds, shooting down four out of five targets. This was also the best performance of the Vietnam Tank team in Tank Biathlon.
The result means the Vietnamese tank team have qualified for the semi-finals where they are expected to take on heavyweights.
The eighth International Army Games (IAG-2022) has attracted more than 260 teams from 35 countries competing at the military training grounds in twelve countries of Russia, Azerbaijan, Algeria, Armenia, Belarus, Venezuela, Vietnam, Iran, Kazakhstan, China, Mongolia and Uzbekistan. 
This year's programme, taking place from August 13-27, consists of 34 competitions, including the Tank Biathlon - a competition for tank crews. Most competing crews use T-72B3 tanks provided by the organizers.