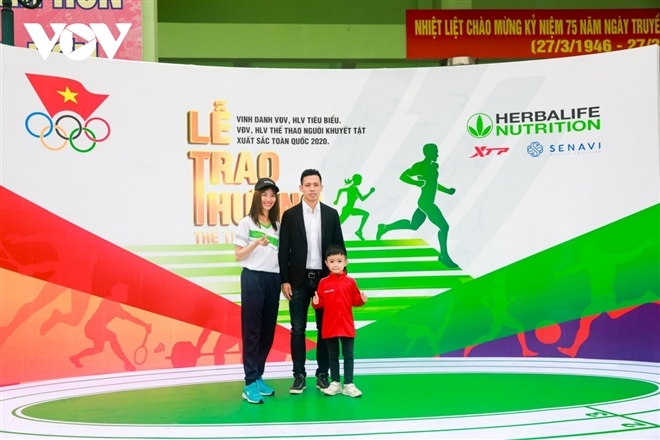 Quyet received 534 points, 17 points more than boxer Nguyen Van Duong who finished second in the vote, and 116 points more than track-and-field athlete Nguyen Thi Oanh in third place.
This is the first time in 50 years of the award, a football player has received the honour.
A total of 23 outstanding athletes and coaches of all sports have been selected for the title. An awards handover ceremony was held in Hanoi on March 27 in celebration of Vietnam Sports Day.
"It's my pleasure to win the award of Vietnamese sports in general and football in particular," said Quyet after receiving the honour.
"I would like to express my sincere thank to Hanoi FC for their support and assistance to my performance in the 2020 season."
Hanoi FC are currently the 2020 National Cup holders. Thjey were trounced by rivals Viettel in the 2020 V-League final, securing a silver medal.