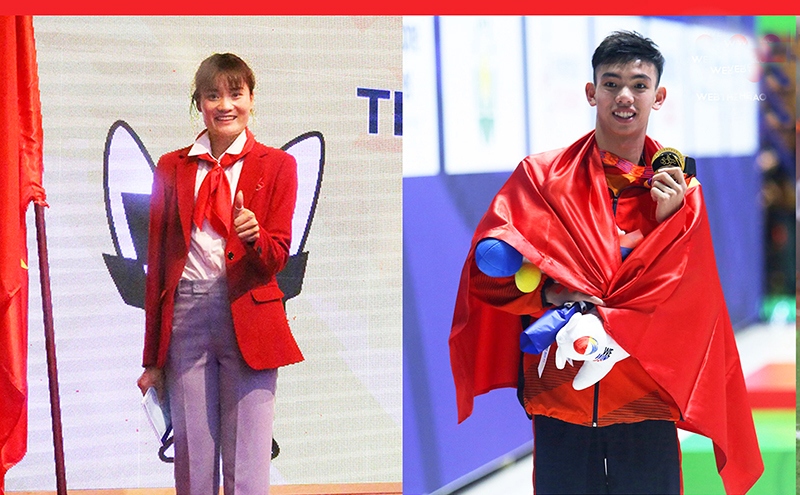 According to details given by the Vietnam National Olympic Committee on July 15, the 2020 Tokyo Olympics will mark the first time that two athletes will hold the flag of each country during the parade for the opening ceremony.
Quach Thi Lan will be the first female Vietnamese athlete to be a flagbearer, with the runner set to compete in the women's 400m hurdles race during the games.
The other flagbearer will be swimmer Nguyen Huy Hoang who will participate in the freestyle event in two categories, including the 800 metres and 1,500 metres.
The Vietnamese sporting delegation is set to depart for Tokyo, Japan, on July 18, with the group consisting of 43 members led by Tran Duc Phan, deputy general director of the Vietnam Sports Administration.
They will comprise of 25 officials, coaches, and experts, along with 18 athletes who will compete across 11 sports.
During the 2016 Rio Olympics in Brazil, Vietnam bagged one gold and one silver for the first time thanks to marksman Hoang Xuan Vinh.
In the most recent Olympics, fencers Nguyen Tien Nhat and Vu Thanh An carried the national flags for the Vietnamese sports delegation in 2012 and 2016, respectively.