SEA Games 31 update: Vietnam leads medal count with 39 golds
Saturday, 23:34, 14/05/2022
VOV.VN - Vietnamese athletes won 15 more golds on May 13 at the ongoing 31st Southeast Asian Games (SEA Games), raising Vietnam's gold tally to 39 and helping the hosts retain first place in the medal table.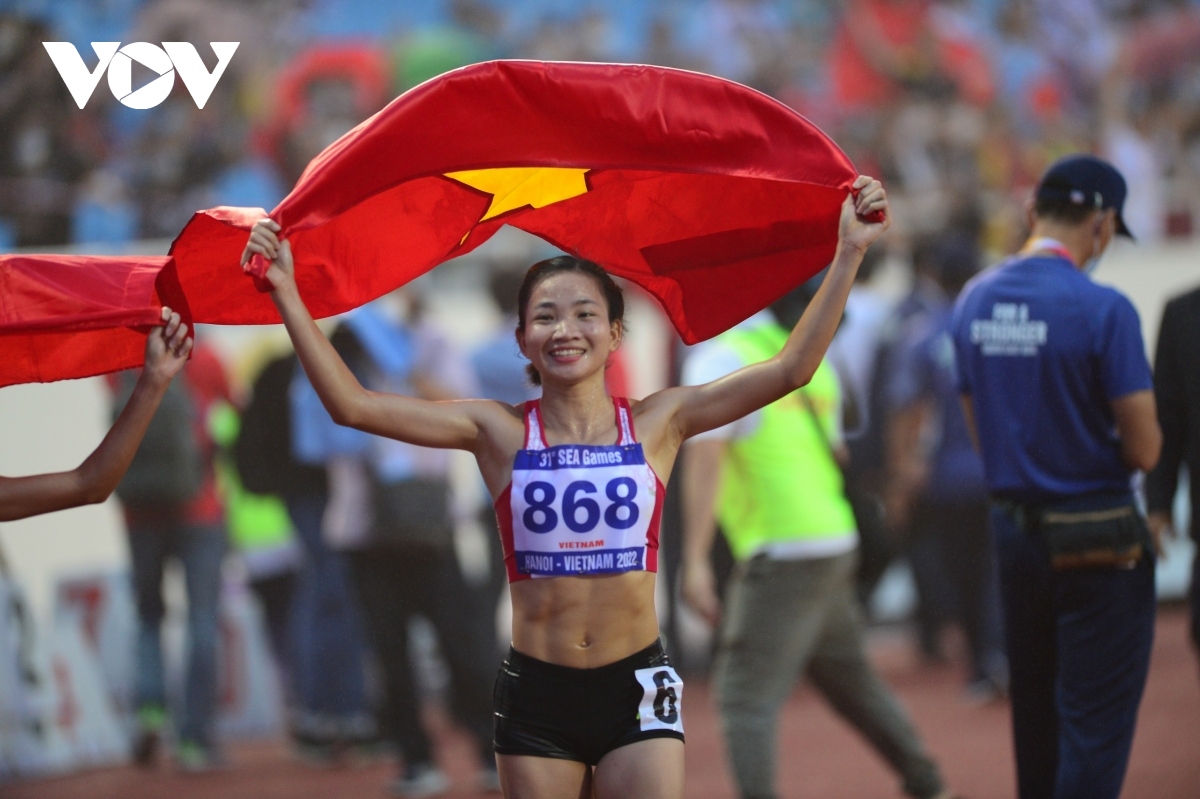 Track-and-field athletes bagged four golds in men's and women's 1,500m, women's 5,000m and javelin throwing.
Four other golds were awarded to rowers in Women's Heavy Singles Boat (W1X), Women's Light Double Paddle Boat (LW2X), Women's Double Paddle Boat (W2X) and Single Paddle Women's Light Four (LW4-).
Swimmers brought home three golds in 1,500m freestyle, 100m male frog, and 4x100m relay. Notably, Pham Thanh Bao set a new SEA Games record in the 100m male frog with a time of 1 minute 01 second 17.
Meanwhile, in the men's 4x100m freestyle relay, the Singaporean team lost a gold medal to Vietnam after the 2016 Olympics 100m butterfly champion Joseph Schooling broke the rules.
Other gold medals were presented to Wushu martial artist Duong Thuy Vi, fencer Nguyen Tien Nhat, bodybuilder Tran Hoang Duy Thuan and Chinese chess players Lai Ly Huynh & Nguyen Thanh Bao.
As of 11pm on May 14, Vietnam got 39 golds, 30 silvers and 28 bronzes, ranking first in the medal table. Thailand came in second with 14 golds, 14 silvers and 29 bronzes. Indonesia finished third with 13 golds, 17 silvers and 8 bronzes.