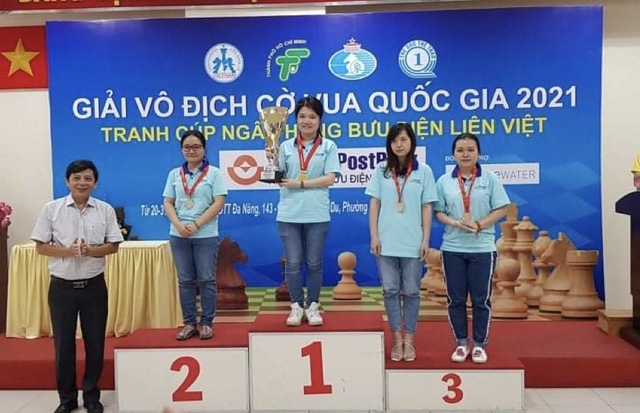 Hailing from Hanoi, Minh went into the event as the number one seed and went on to earn a total of seven points from nine games to emerge as the winner in the men's blitz chess category.
He was followed by Nguyen Duc Hoa of the Military team and Hoang Canh Huan of Da Nang team who both finished on 6.5 points each.
In terms of the women's version of the competition, number one seed Pham Le Thao Nguyen of Can Tho city came first in the standard chess category, during which she obtained 7.5 points after playing nine games unbeaten.
The southern girl also won a gold medal competing in the rapid chess category.
Elsewhere, Hoang Thi Bao Tram of Ho Chi Minh City and Le Thanh Tu of Hanoi shared second place after both finishing with 6.5 points.
The fifth version of the tournament was sponsored by LienVietPostBank and featured three categories, including standard chess, blitz, and rapid chess.
Moving forward, the Vietnam Chess Federation will select the best players to participate in the national team via the tournament as they compete in international tournaments, including the 31st Southeast Asian (SEA) Games, set to take place in Vietnam later this year.