More Tokyo Olympics tickets expected for Vietnam
Tuesday, 13:07, 27/04/2021
VOV.VN - Vietnam is anticipated to secure more tickets to the 2021 Tokyo Olympics in nine sports after gymnast Dinh Phuong Thanh officially qualified for the upcoming global sporting event.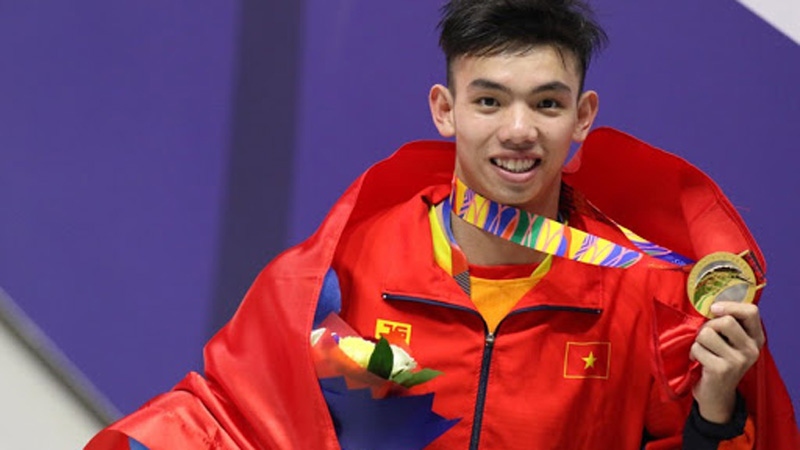 Phuong Thanh luckily earned a wild card following the cancellation of the 2021 Asian Artistic Gymnastics Championships due to the impact of the COVID-19 pandemic. Without the decisive tournament, his excellent performances at previous international competitions mean he has well qualified for the Tokyo Olympics.
He is the sixth Vietnamese athlete who has secured a spot in Japan in the coming months. Yet, there are still nine sports which are open to local athletes, including judo, track-and-field, taekwondo, karate, fencing, badminton, weightlifting, rowing, and canoeing.  
For sports such as judo, taekwondo, karate, fencing, rowing, and canoeing, the ability to make it to the Tokyo Olympics is based on each athlete's respective achievements in the qualifying competition.
Selected weightlifters must have recorded stellar achievements over a long period, with local athletes having a great chance to earn a spot in the Olympics based on the current world rankings.
Worryingly, it is highly likely that the country will be barred from weightlifting at the Tokyo Olympics after two teenagers, one of them a world champion, were banned for doping. This therefore takes the number of Vietnamese lifters suspended for doping since February 2019, up to four.
For track-and-field athletes, they have yet to get any ticket to the global competition after failing to participate in the World Athletics Championships 2021 in Poland. But the International Association of Athletics Federations (IAAF) said it will offer two places based on the athletes' past performances, and Vietnam is working on nominations.
It is hard for Vietnam to get 20 slots at the 2021 Tokyo Olympics as it did at the 2016 Olympics in Brazil. However, experts expect it will secure more tickets as opposed to six it is currently holding.