Hanoi FC trounce Viettel 1-0, win Super Cup
Sunday, 07:33, 10/01/2021
VOV.VN - National Cup winners Hanoi FC defeated V-League champions 1-0 in a Super Cup clash on Hang Day Stadium on January 9, winning the long-awaited trophy.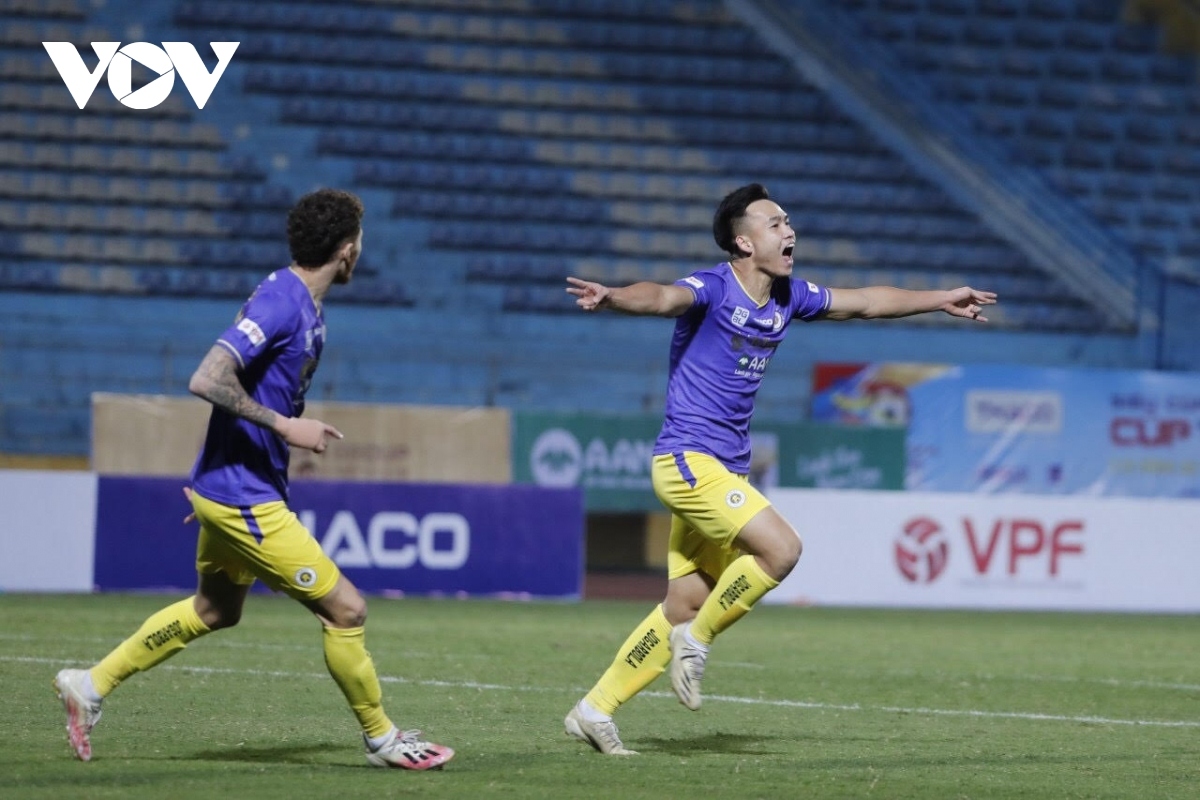 Viettel players applied the defensive tactic in the first half, preventing their rivals' scoring chances.
On the other side, National Cup winners did not successfully break up V-League champions' defensive line, even though the opponents gave up control in the middle field. Quang Hai was closely followed, and was unable to reach the penalty area.
After the interval, Viettel FC players suddenly speeded up the tempo with Pedro Paulo being put on the ball, but in good form Hanoi FC defenders worked hard to protect their goalkeeper Van Cong's net.
On 65 minutes, Geovane had the scoring chance after receiving ball from teammate Van Quyet, but the former Saigon FC striker could not defeat goalkeeper Nguyen Manh.
Coach Chu Dinh Nghiem's players pushed their rivals back into their home turfs, and Bui Hoang Viet Anh took advantage of the golden chance to score the only goal of the match.
In red jersey, Viettel men launched counterattacks, hoping to level the scoring, but their strikers could not make any breakthrough.
Viettel were refused a penalty following Viet Anh's controversial handball in the penalty area, however referee Ngo Duy Lan made a decisive decision to quell coach Truong Viet Hoang's hopes.
This is the third time in a row Hanoi FC have clinched the National Super Cup.