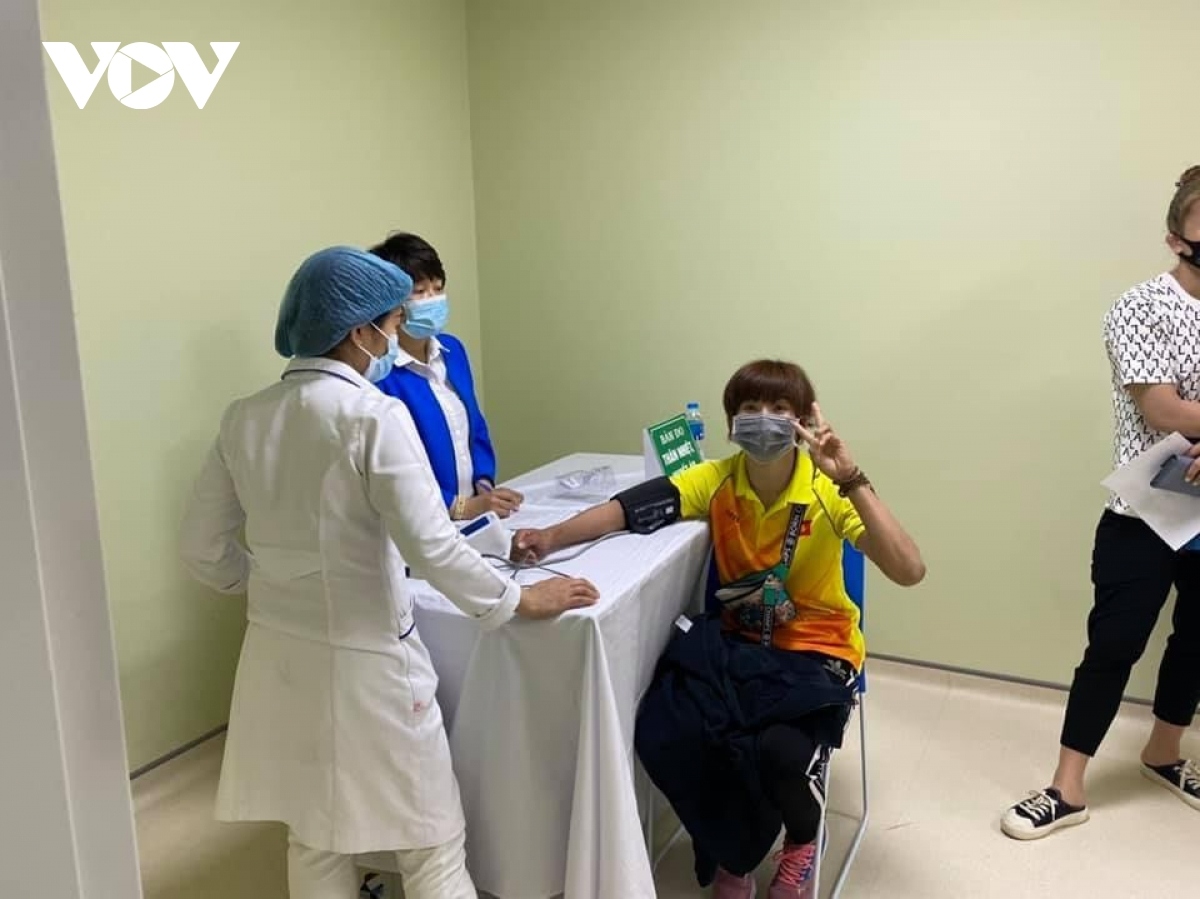 The group consisted of coaches, sports experts, and athletes who are set to compete in the taekwondo, judo, and wrestling events at the Tokyo Olympic.
The Ministry of Culture, Sports and Tourism joined with the National Olympic Committee to send an official letter to the Prime Minister and the National Steering Committee for COVID-19 pandemic prevention and control, requesting priority vaccinations for the athletes.
The list of the first priority group featured a total of 180 officials, coaches, and athletes, while the second priority group was made up of 192 people.
Members of the national football team who will head to the United Arab Emirates (UAE) to complete their remaining qualifiers for the 2022 World Cup 2022 are also among the first to get the AstraZeneca vaccine shot. They will compete in fixtures against Malaysia on June 7, Indonesia on June 11, and the UAE on June 15.
Players from Viettel FC, Hanoi FC, and Saigon FC which will compete in the AFC Champions League and AFC Cup, are among the members of the second priority group.