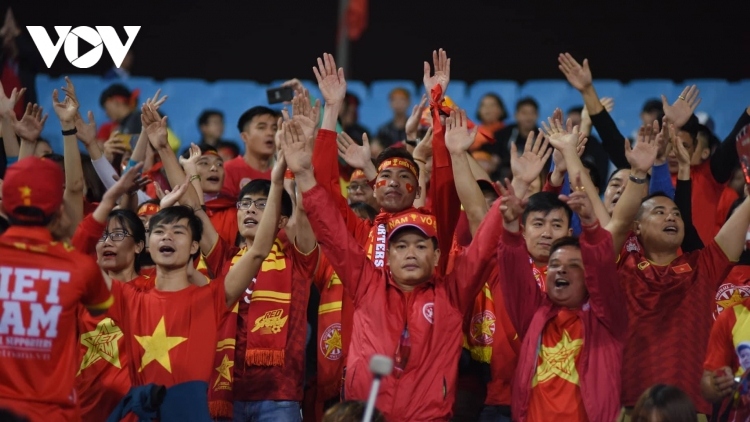 Vietnam are scheduled to play Japan on November 11 and Saudi Arabia on November 14.
In a dispatch to the Ministry of Culture, Sports and Tourism late on October 21, the Hanoi municipal administration noted that My Dinh Stadium will open its doors to spectators to enter the field, with the number not exceeding 30% of the stand capacity.
The stadium will only accept fans who are fully vaccinated against COVID-19 with the second dose given at least 14 days before the match takes place. Those who have recovered from COVID-19 within 6 months will also be allowed to get into the stadium.
In addition, fans need to test negative for COVID-19 up to 72 hours before the match.
During the match, fans are required to follow COVID-19 guidelines, including wearing a face mask, and keeping a safe distance, to ensure pandemic prevention.
Earlier on October 20 the Hanoi municipal administration said that it had not granted approval to the Vietnam Football Federation (VFF)'s proposal to let vaccinated spectators enter the stadium to support the host team, reasoning COVID-19 fears remain a primary concern.
The new move is expected to create a great source of encouragement for coach Park Hang Seo and his players in their upcoming matches against powerhouses Japan and Saudi Arabia.
Vietnam have lost four games in a row and are now at the bottom of Group B.