Chess GM Le Quang Liem takes up challenge at Prague Masters
Saturday, 11:45, 28/05/2022
VOV.VN - Chess Grand Master Le Quang Lien of Vietnam will travel to Prague of the Czech Republic in June for the Prague International Chess Festival 2022.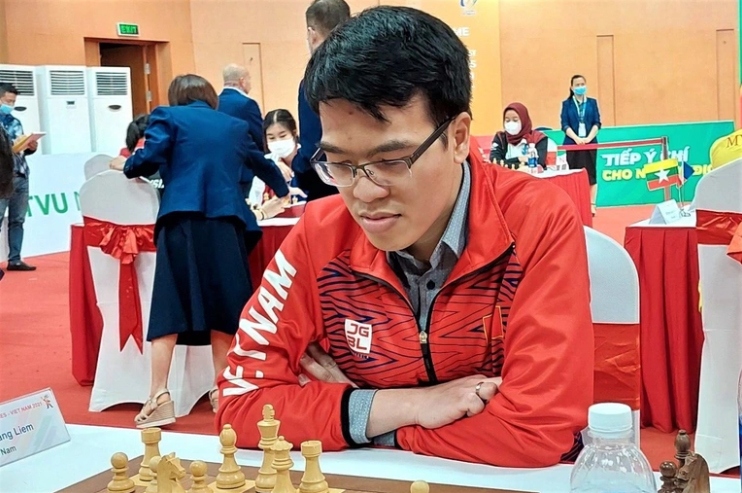 He has been selected to play in the Masters tournament – the most competitive of the festival, with the participation of 10 players from June 7 to June 18.
Notably, he will take on Nguyen Thai Dai Van, a Czech of Vietnamese origin who was the 2013 European Youth bronze medalist and winner of the 2017 First Saturday Grandmaster tournament. Dai Van is currently the youngest Czech Grandmaster.
Liem's other opponents will be Vidit Gujrathi (India), Pentala Harikrishna (India), Sam Shankland (USA), Francisco Vallejo (Spain), David Anton (Spain), Parham Maghsoodloo (Iran), Salem Saleh (UAE), and David Narava (Czech Republic).
The contenders will play in a round-robin format to find the winner.
The Prague International Chess Festival was established in 2017 but the first iteration of the festival took place in March 2019.
The main purpose of the festival is to give top Czech players, national team pretenders and aspiring juniors a chance to face the world's absolute top players on home soil.
Organisers hope the festival and its format will encourage players' fighting spirit, incite their will to win, strengthen self-confidence and motivate further personal chess growth in a healthy way.