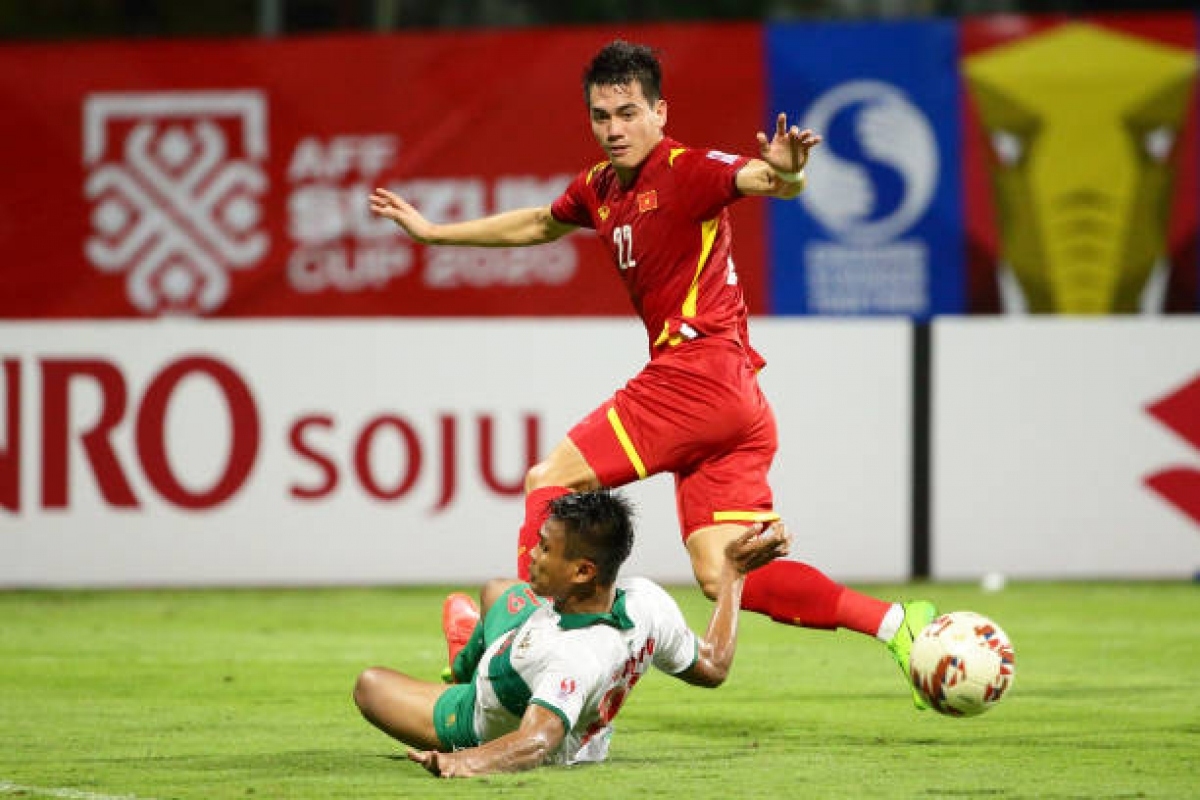 Vietnamese players possessed the ball most of the time and carved out a number of scoring chances, but failed to get a goal.
Coach Park Hang-seo made some substitutions in the second half in an effort to break the deadlock.
However, Indonesian players performed well in their defensive line to repel their rivals' attacks.  
In the end, the two teams left the field without scoring a goal.
The goalless draw means both team have got seven points each after their first three games, but Indonesia still stay atop Group B trailing Vietnam behind in second position.
In the last group match against underdogs Cambodia on December 18, Vietnam need just one point to cruise to the semi-finals.
Meanwhile, all eyes will be on a decisive clash between Indonesia and third placed Malaysia that now have six points and expect to enter the semi-finals.