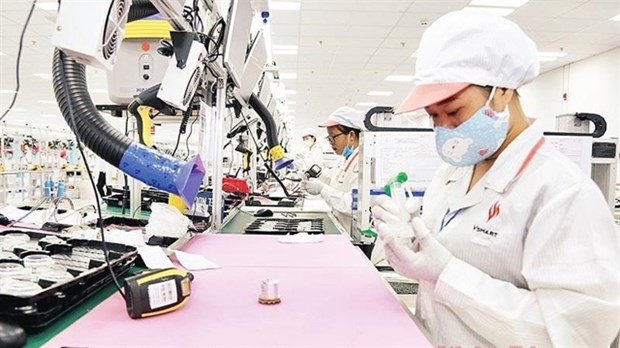 It aimed to collect feedback from experts on two draft projects of the Ministry of Labour, Invalids and Social Affairs (MOLISA) on supporting the development of the labour market until 2030 and improving labour supply-demand forecasting capacity.

Vu Trong Binh, head of MOLISA's Department of Employment said over the past 10 years, Vietnam's labour market has grown strongly. Markets in the southeastern region and Red River Delta in the north have connected with international labour markets.

"Specialised labour markets such as the Mekong River Delta and the Central Highlands have strongly linked to global value chains, especially in agriculture and fishery sectors. In mountainous areas, we must have our own market. The two projects must address those fundamental points," he said.

Dr Bui Sy Loi, Vice Chairman of the National Assembly's Committee of Social Affairs, said one of the biggest changes of the labour market was labour movement from informal to formal sectors.

Among 56 million labourers in Vietnam now, only 20 million are in the formal sector. Those employees have more steady jobs, higher incomes and are better protected with health insurance and social security schemes, according to Loi.

The labour movement from informal to formal sectors is a market principle, and there must be long-term solutions for this process.

Dr Ngo Quynh An, Deputy Head of the Economic and Human Resource Management Faculty of the National Economics University, recommended improving the quality of the informal sectors so employees are encouraged to move to the formal sectors.

She noted that moving out of the agricultural sector did not mean moving out of rural areas. If rural labourers move to urban areas, there will be more employees working in informal sectors in the cities.

Dr Bui Sy Loi warned that Vietnam would be stuck in the low-middle income trap if the country cannot improve labour productivity.

The Government and the MOLISA had made huge progress in connecting the labour market but we should not be complacent with the achievements as the market kept changing, he said.