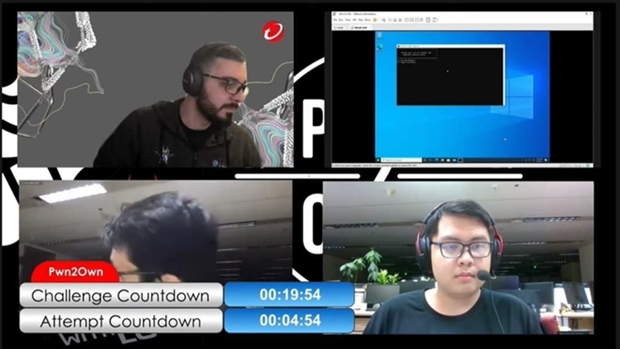 Last year saw Khanh rank 19th among the leading experts for detecting security vulnerabilities for Microsoft, whilst also finishing in 11th position among an array of global experts in the related field during the first quarter of the year.
The April 7-8 contest was held virtually among numerous industry experts in many countries globally. The Viettel expert competed in two categories, namely Windows Local Escalation of Privilege and Microsoft Exchange.
This marks the second year that Viettel Cyber Security Company has sent local experts to compete in a cybersecurity contest as it seeks to affirm its pioneering position within Vietnam in the field of in-depth research on cybersecurity.
Last year witnessed Ngo Anh Huy and Do Quang Thanh, two experts from the Viettel Cyber Security Company under the Viettel Group, honoured for their achievements at the Pwn2Own Tokyo 2020 contest.
This accomplishment is set to be the driving force for local security experts moving forward as they attempt to exert greater efforts in order to affirm their capacity within the international arena, while simultaneously contributing to ensuring global network security.