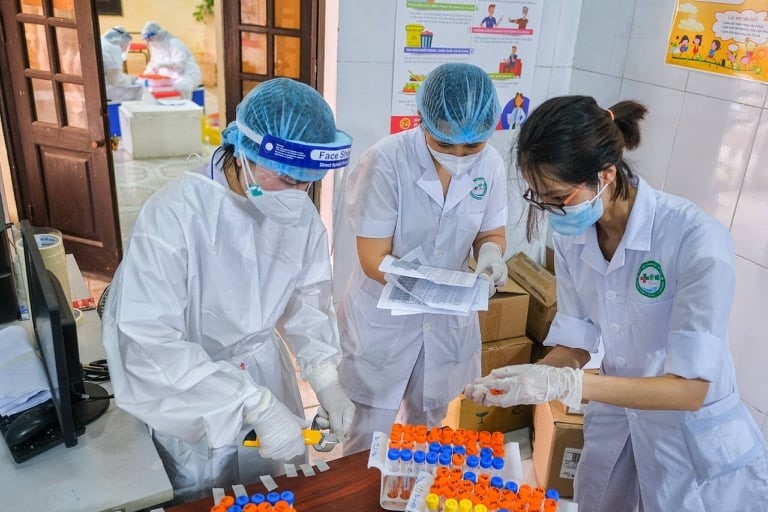 Of the new laboratory confirmed cases, 41 were acquired locally in Bac Giang (23), Ho Chi Minh City (10), Bac Ninh (4) and Ha Tinh (4).
Thirty-five of these cases were detected in quarantine and lockdown areas. Some of the remainder were F1 (i.e. in first-hand contact with COVID-19 patients), while the source of infection of several cases remain unknown.
Elsewhere, 10 people tested positive after entering Vietnam from the United Arab Emirates. They were tested during their stay in a quarantine facility in Ba Ria – Vung Tau province, thus posing no risk to the local community.
Vietnam has recorded 6,636 coronavirus cases, including 20 deaths, in 39 cities and provinces since the resurgence of the SARS-CoV-2 virus in late April.  
The caseload has raised the total number of COVID-19 infections in Vietnam to 9,835, including 55 deaths.
Date from the MoH show more than 1.4 million doses of the COVID-19 vaccine has been administered nationwide. As many as 50,023 people have been given the second shot.
Currently Vietnam is using the AstraZeneca vaccine purchased from the manufacturer and supplied by the United Nations-run COVAX Facility.