Vietnamese community in Thailand receive support amid COVID-19 fight
Tuesday, 17:28, 26/01/2021
VOV.VN - The Vietnamese Embassy in Thailand recently presented a haul of 18,000 medical masks to the Vietnamese community in Thailand to help them deal with the complicated nature of COVID-19 developments in the country.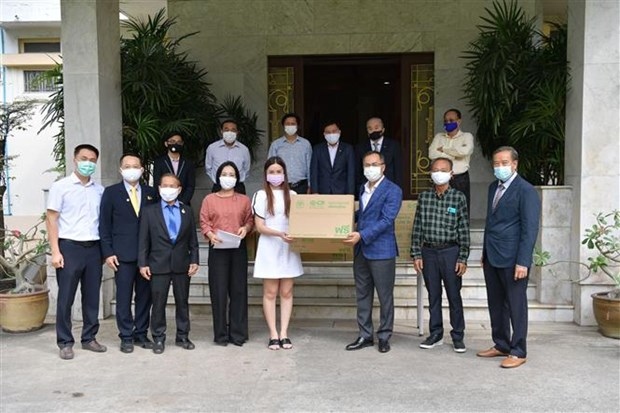 Addressing the handover ceremony, Vietnamese Ambassador to Thailand Phan Chi Thanh emphasised that citizen protection measures and health care for the Vietnamese community in Thailand has been made the top priority amid the COVID-19 pandemic hitting Thailand and the world as a whole.
Ambassador Thanh underlined the significance of the gift as it serves to show the country's affection for Vietnamese expatriates living in the neighbouring country.
The Vietnamese diplomat therefore expressed his wish that the meaningful gift will ultimately contribute to actively supporting members of the Vietnamese community in Thailand by helping them to prevent unpredictable developments caused by the COVID-19 epidemic in Bangkok and other neighbouring provinces.
On the occasion, Ambassador Thanh extended his lunar New Year greetings to the Vietnamese community in Thailand, expressing his hope that they will make great contributions to the development of Thailand and strengthening the friendship and solidarity between the two countries.
On behalf of the Vietnamese community in Thailand, Nguyen Van Minh, chairman of the Bangkok Entrepreneurs Association, affirmed that the haul of gifts will be delivered as rapidly as possible to Vietnamese people who are currently studying and doing business in Thailand.