Vietnam to receive 30 million COVID-19 vaccine doses in coming months
Wednesday, 12:49, 08/09/2021
VOV.VN - Approximately 30 million COVID-19 vaccine doses are set to arrive in Vietnam from various sources in September and October this year, according to Deputy Foreign Minister Nguyen Minh Vu.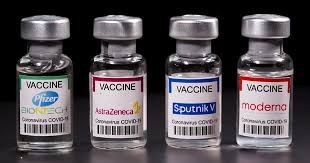 With the COVID-19 pandemic continuing to spread globally, Vietnam  will continue to promote vaccine diplomacy to get more vaccines for domestic use, alongside seeking COVID-19 treatment drugs and medical supplies, said Vu.
He revealed that Vietnam has so far received a huge quantity of medical equipment worth millions of US dollars donated by 17 countries and territories and Vietnamese expatriates overseas.
However, the diplomat pointed to the fact that there is an increasing demand for vaccines given the complex development of the COVID-19 pandemic. Indeed, the world needs roughly 11 billion vaccine doses to reach herd immunity but only 4.5 billion doses have so far been produced globally.
This vaccine shortage is therefore a challenge to all countries, including Vietnam, he added. 
According to Vu, the number of vaccine doses arriving in Vietnam has increased from 16.6 million in early August to 33 million in late August. Vietnam is expected to receive an additional 16 million to 17 million doses in September alone.
As of the morning of September 8, over 24 million vaccine doses have been administered nationwide.